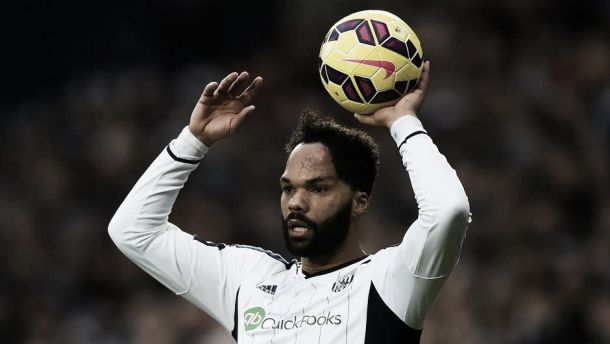 Aston Villa are closing in on the capture of West Brom defender Joleon Lescott, as the transfer deadline draws closer.
Joining a number of other clubs in the mad rush to bolster their squads before the clock ticks past 6PM on Tuesday, Lescott has been targetted to improve the Villa defence.
The deal is supposedly in the region of £2million, a fee which has reportedly been agreed, meaning that there is just personal details to sort out with the centre-back, before he conducts a medical at Villa Park.
Lescott has been viewed as a long term target of Tim Sherwood's, and any potential move would make it his third seperate Midlands club during his career, with him already having played for both Birmingham City and the Baggies.
Where does Lescott fit in?
There are questions over how much gametime Lescott would be awarded though, with Micah Richards and Ciaran Clark having started as a pairing for the first four league games.
Richards is the captain and only signed this summer, whilst Clark has recently signed a new five-year-contract, so the likelyhood of Lescott displacing either of them seems slim.
There are certain fans who believe the move could see Richards return to his natural right-back position, however the Villans are also well stocked in that position already.
How do West Brom react?
The move seemed dependant on Jonny Evans completing his move to West Brom from Manchester United - which he did.
Lescott did play the full 90 minutes during the 1-0 win over Stoke City on Saturday, however found himself in an unfamiliar left-back role, one which he won't be keen on continuing in.
Jose Enrique seems to have been earmarked to come in for Lescott in a transfer from Liverpool, possibly using the funds generated from selling the former England international.