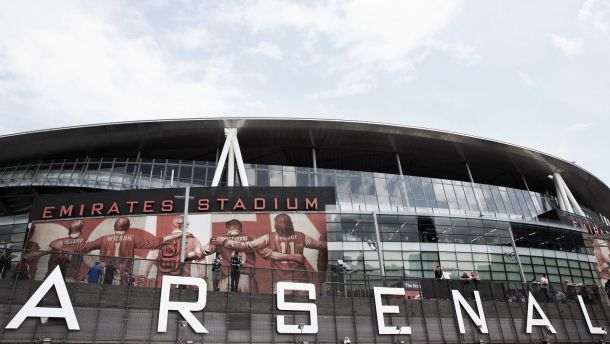 Arsenal's financial statements always make for good reading, more so than any other club in the Premier League. This is down to a combination of factors but mainly the importance placed on financial results by Arsene Wenger, as well as the large cash reserve being built up at the club. The release of the financial statements just three weeks after the close of a lack lustre transfer window was always going to raise questions from supporters of the North London side, but what are the key take away points from the annual report for the year ending 31 May 2015?
Money to spend
Where better to start than the most talked about of financial statement balances for Arsenal – money and short term deposits?. In the year to 31 May 2015, money at Arsenal increased by £21m to £228m, an impressive balance not only for a football club, but for any business.
Before people start talking about meeting Neymar's minimum fee release with this kind of money, it's important to note that this cash is for more than just player trading. The money is used for the day to day running of the wider Arsenal Group and encompasses all aspects of the club. It also includes approximately £35m which is set aside specifically for interest on bonds issued, and the £65m payable on transfers, gives the club a more realistic cash balance of £128m.
Turnover and profit
The revenue for the club has increased by over £40m to £344m, leading to a quadrupling of our profit before tax from £5m to £25m for the year 2014/15. Although that may not sound like a lot, it is a considerable feat for a football club and shows strong financial consistency. It's also interesting to note that despite match day revenues remaining constant at £100m, these are becoming a lower proportion of the clubs over revenue, with broadcasting and commercial/retail activities surpassing this figure.
Although the increased revenue still falls short of Manchester United's, the new sponsorship deal with Puma, a significant increase in profit from Arsenal's property development business (£13m) and a rise in profits from player transfers (£29m) for the year, helped to push turnover to new heights. These increases were key given our wage bill rose by £26m in the year, now representing 58% of our 'footballing revenue'.
Net Debt
The net debt position at Arsenal has greatly improved and the benefits of the move to the Emirates Stadium are really starting to be felt, financially. The days of selling their best players to make ends meet are well and truly over. Nothing describes that better then seeing the net debt of Arsenal move from -£93m in 2013, down to -£33m in 2014 and now only -£5m. This is largely due to the strong financial position the club finds itself in and, with the increased TV revenues set to come into effect, this position is expected to improve even further.
Intangible fixed assets
'Intangible fixed assets' is essentially the cost of the current squad. This has steadily increased over the last few years, from 2013 when the squad's book value was £96m, to 2015 where it is now £172m. This is no surprise given the signings of Ozil, Sanchez, and other high valued players in recent seasons.
It is important to remember here that this is not the net realisable value of the squad, as it doesn't include the increased value of players, such as Koscielny and Ramsey, or academy players who didn't cost anything to start with like Gibbs and Coquelin.
The release of Arsenal's financial results is set to generate a lot of interest especially given the defeats to Dinamo Zagreb and Chelsea. Questions will be raised why a club with such good positive finances did not strengthen over the summer and are not building on their back-to-back FA Cup victories with a genuine sustained title challenge. Everyone will have their own opinion on Wenger and Gazidis' transfer policy, but given the window is now shut all the fans can do is back the team to produce the results.