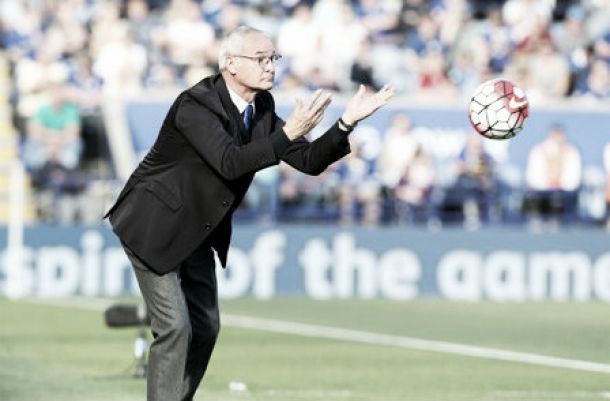 Leicester City manager Claudio Ranieri has revealed that he is 'encouraged' despite his team falling to their first Premier League defeat so far this season.
Ultimately, it was a difficult afternoon for the Foxes against a red-hot Arsenal side but the Italian and supporters still have reason to be optimistic despite the 5-2 loss in which the North-Londoners had to come from behind.
Energy and endeavour aplenty
Having had their frightening attacking instincts and fitness highlighted since the first weekend of the season, the Foxes boss has continued to praise his hard-working squad. In an interview with Leicester's official site, the former Inter Milan man revealed that his team had 'tried' all game and that he was 'pleased' as a result.
But despite the disappointing scoreline, Ranieri would not dither and was keen to turn his attention to Leicester's next match against Norwich City at Carrow Road. The enthusiastic boss told reporters that the clash with the Canaries is 'important' as he wants to see a 'reaction' following the Foxes first loss in all competitions since April.
Vardy the key-man
Although Arsenal seemed to dominate proceedings at the King Power Stadium, one man that shone through was English international Jamie Vardy. Against the Gunners, the former Fleetwood Town man scored a brace to take his season's total to six already, whilst becoming the current Premier League's top goal-scorer of this season.
Again, Ranieri was full of praise for his frontman, drawing attention to his 'fantastic form' and the fact that the former Fleetwood Town man is a 'very good guy'. Also, the former Chelsea manager was pleased with the attitude of his inform striker, revealing that he always 'suffers for the team', an attribute that is evident towards the end of the game.
Meanwhile, the Foxes' boss, appointed in the summer, would not be drawn on the quality of officiating seen at the King Power Stadium on Saturday afternoon following numerous contentious decisions. But, as stated, Ranieri was keen to move on and next weekend was already a prominent thought in his mind.