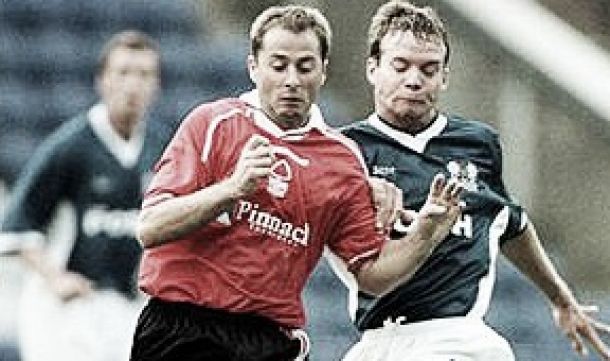 The defender was the son of the former QPR player Steve Wicks, and inherited some of his father's defensive ability but it looked like the son would more than surpass the father's skill level. Matt Wicks graduated from the FA School of Excellence in 1995, captained the England under-17's and was touted as the next Tony Adams; joining Arsenal as a teenager seemed the natural choice, therefore, for this high-potential youngster.
Swapping red for red and back again
However, after only a year in Arsenal's academy, Wicks joined Manchester United. The problem was that Wicks was still an Arsenal player when he joined United's academy so Arsenal filed a complaint to the FA on the grounds that they would need to be compensated. Wicks' father gave evidence in favour of the Manchester United move, saying that Arsenal had "neglected" his son and that Sir Alex Ferguson had "took time out to convince the boy personally" to join his club's academy.
Arsenal's camp wanted a cool £1,500,000 compensation from Manchester United for their youth player Wicks. Ultimately, the club from Manchester escaped a fine and did not pay the compensation fee, which was dropped by Arsenal, as Wicks re-joined Arsenal's academy in January of 1996, where he would stay until 1998.
Released
Wicks never progressed from Arsenal's academy and this player, who was considered as "one of the most promising players of his generation", was released having never made a professional appearance for the Gunners or the Red Devils.
The young defender looked to get his career back on track when he joined Crewe Alexandra on a free transfer but would only make seven appearances. A successive free transfer occurred for Wicks, with the defender now joining Peterborough in 1999. Wicks made 31 appearances for the Posh in the play-off winning season of 1999/2000. However, he was unable to cement a place in the starting line-up for the club and eventually joined Brighton on loan.
Resurgence ruined
The best form of his career ensued. Three goals in eight games from Wicks was mightily impressive from his position of centre-back which caused Brighton to then purchase the defender from Peterborough for £25,000. A series of hamstring injuries limited Wicks to 19 games and the sole goal in two seasons with the seaside club. Unfortunately for Wicks, Brighton had to make do without him and purchased other players who played in his position; upon his recovery, Wicks was the fourth choice centre-back, behind Danny Cullip, Simon Morgan, and Adam Virgo.
Wicks then went from South to North, swapping Brighton for Hull on-loan for the 2002/2003 season. The once-bright prospect would end up making 14 appearances in the league for Hull before Peter Taylor blocked his loan-deal from becoming a permanent transfer. As a result, Wicks looked elsewhere to play his football and came to an agreement with Australian club, Newcastle United Jets, and a two-year contract was signed.
Second thoughts
But, a couple of months after the contract was signed and Wicks had relocated to the other side of the world, it was speculated that he was having second thoughts about the move. As a result, he made sure his contract was terminated before the season in Australia had even begun, meaning Wicks had not even played a game for the Newcastle United Jets.
This transfer would prove to be his last and his matches at Hull would prove to be his final ones, too. Wicks never returned to football and retired from the sport in 2003, a month before his 26th birthday. An oh-too-familiar story of promising English talent that failed to realise his potential, Wicks' fall was as great as it comes. From being the subject of a tug-of-war between Manchester United and Arsenal to being fourth choice centre-back for Brighton, Wicks' story is a cautionary tale to any promising youth talent.