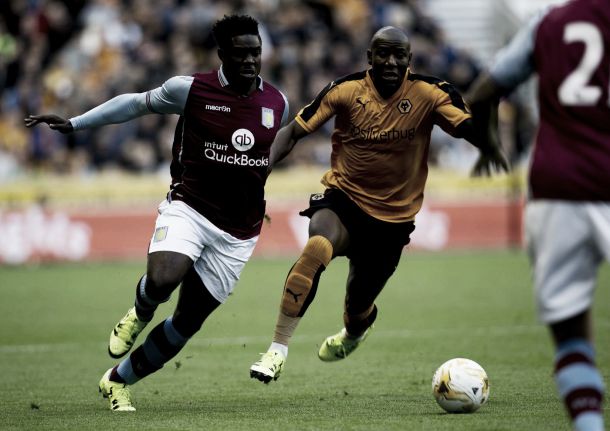 Aston Villa captain Micah Richards has revealed the game he played growing up that has had such a big influence on him becoming a ball-playing defender, futsal.
Following joining the Villans on a free transfer from Manchester City in the summer, Richards has become something of a fans favourite, and was even selected by manager Tim Sherwood to become the new club captain.
Richards has earned plaudits for forward-thinking style
Despite his team having only won one of their first eight Premier League games, the right-back turned centre-back has earned a series of positive reviews for his own performances.
Lots of these have come from him leading the team in both defense and attack, due to his ability to drive forward from the back with the ball at his feet. Even Sherwood himself told that Richards deserved to score in Villa's loss to Stoke City last weekend, due to him driving the team on time after time.
He credits futsal with helping him progress
When asked what it was that made him such a composed defender when on the ball, Richards credited the game of futsal with doing so, explaining that it was "kind of like five-a-side", in the sense that it helped him develop his "skills and tricks" whilst using a smaller ball.
Standing at 5ft 11" with a stocky figure, Richards admitted "a guy of my size shouldn't really have been playing at right-back", as he did when he burst onto the scene, but hailed futsal as having enabled him to do that.
Telling of how playing it from the age of nine or 10 helped his "attacking and being comfortable on the ball going forward", the Villa captain enthused that more youngsters should look to get involved with the game, even just because he found it "cool".
Richards was speaking ahead of the beginning of a busy period for England's national futsal team, with them preparing to play the likes of Estonia, Wales, Denmark, Israel and Poland inside the space of a month.