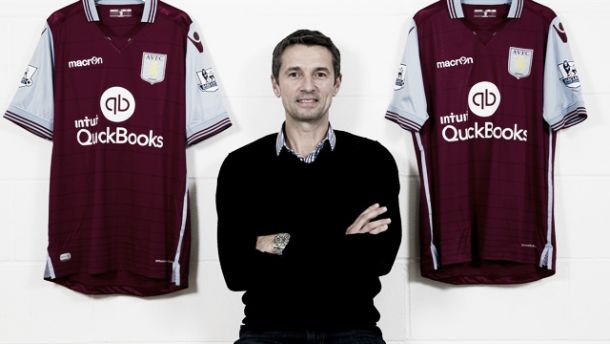 Speaking publicly for the first time since being appointed as Aston Villa manager, Rémi Garde revealed his confidence at digging the club out of their current state.
The Villans are currently sitting bottom of the Premier League table, having lost their last seven league games, and nine of their first 11. Having not tasted victory since the opening day, confidence is at an all time low at Villa Park, and it's up to the Frenchman to turn things around.
After keeping quiet for the first few days of his tenure, watching Monday's 3-1 defeat against Tottenham Hotspur from the stands whilst showing little emotion, Garde has now adressed the Villa faithful over how he believes he can turn things around.
Frenchman confident of doing well at 'huge' club
Asked about how he felt becoming manager on B6, Garde explained that he was "very proud", to have taken over a football club which he described as "huge and historic".
Admitting that there is always "pressure, difficulties, problems to solve" when you come into a new club, Garde said that it's something he must "cope with" in order to lead Villa forward.
Telling the fans that he was "here to do my best", Garde said that he was "quite confident" of succeeding, particularly due to the fact that there are "very good players in this team".
Garde needs bring confidence
New managers are reknowned for shaking things up when they come into a club, in an attempt to put a stamp on their team. Garde though, doesn't want to rush his ideas through too quickly, saying that he's "just arriving" and the first thing he needed to do was increase the confidence of the players, as "you cannot play winning games if you are low on confidence".
Garde said that he hoped Villa will "improve in different ways", and that the "spirit" he saw against Tottenham was an encouraging sign.