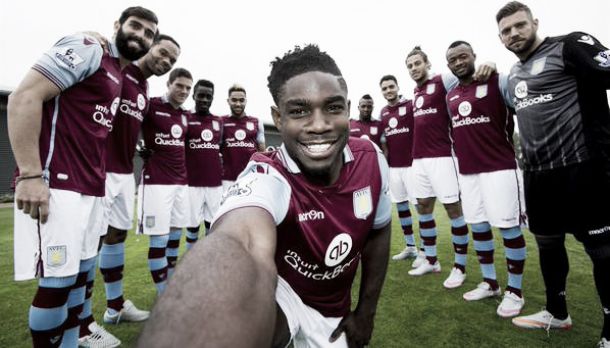 Sacked Aston Villa manager Tim Sherwood has revealed that he didn't have total control over transfers during his time at the club, and that the final decision was always made by owner Randy Lerner.
Sherwood was given his P45 after the 2-1 defeat to Swansea City two weeks ago, a loss which was Villa's sixth consecutive league defeat, and left them bottom of the table.
Poor transfers cost Sherwood
Although there were a number of reasons as to why things didn't work out for the Englishman, one of the things that he was criticised for the most was a poor transfer record.
Spending over £50million on 12 players this summer in an attempt to compensate for the losses of Fabian Delph and Christian Benteke to Manchester City and Liverpool respectively, few of the new signings managed to settle in quickly, and made limited contributions in the first part of the season.
Axed boss says he had a say, but not the final one
However, Sherwood clearly feels that he's not fully to blame. Speaking on BeIN Sports, he explained that "there was a committee", of which he was a member, meaning that he "had a say in players" that he wanted to bring in to the football club.
That 'say' though, clearly wasn't enough, as Sherwood stressed that it was a "collective decision", and "ultimately the man who puts his hand in his pocket is the one who has to make that decision".
Referring to owner Lerner in that statement, he went on to add that the American has the right to make those decisions, having put "an awful lot of money" into the club during his tenure.
Comments don't do Villans any good
The comments won't come at a hugely brilliant time for Villa, who are looking for unity at the club as they attempt to turn their fortunes around, and avoid relegation at the end of the season.
A victory against the aforementioned Manchester City in their game on Sunday would go a long way to lifting the mood on B6, although the chances of that appear slim. You can read our preview of that upcoming match, here.