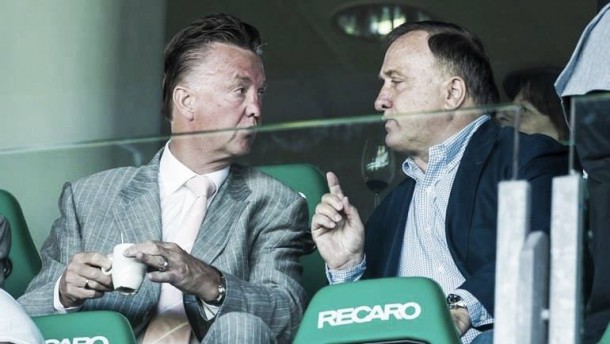 Former Sunderland manager ​Dick Advocaat is in talks with Dutch side ADO Den Haag about an immediate return to football.
The 68-year-old resigned from his role as Black Cats boss only last month, but he has already made contact with the club about the possibility of taking up a role in The Hague.
Advocaat was a player with ADO many years ago, starting his career with them as an 18-year-old before making 147 appearances over the course of seven years, having made his debut aged 21.
Still, he has not returned since retiring from his playing career, surprisingly yet to have a coaching role with his local and boyhood club, and so it is therefore little surprise that the move appeals to him.
Club director confirms talks
Speaking to ADO TV, the club's director, Jan Willem Wigt, confirmed that there had been talks with Advocaat.
"We have spoken with him," he confirmed. Though the manager resigned "not so long ago at Sunderland," the director said that they "have contact," adding that ADO are now "looking at how [they] can involve [him] at the club."
However, as well as implying that the role will not be that of the team's manager, Wigt's comments suggest that discussions are in the early stages, with him going on to say, "we'll see how that develops."
Former fan favourite to return to local club, again
Though he was not a hugely successful footballer in his playing days, Advocaat, born in The Hague, enjoyed a lengthy spell with ADO, who were his boyhood club.
He joined them as an 18-year-old and was given his debut at 21, making the first of 147 appearances he would go on to rack up in the next seven years with the club.
In between spells in the USA in the 1970s and 1980s, Advocaat did return to ADO for a short loan spell during Chicago Sting's off-season, but he has not made a return as a coach.
Advocaat looking to keep international ambition alive?
With the manager citing his ambition to manage at the European Championships again, having done so with both the Netherlands and Russia, a move to ADO may suggest that he wishes to do exactly this with his homeland.
The Netherlands failed to qualify for Euro 2016 this year under Danny Blind's charge, and thus the 68-year-old may see now as an opportunity for him to return to a hot seat he occupied between 2002 and 2004.
The last time the Dutch failed to qualify for a major tournament, the FIFA 2002 World Cup, it was Advocaat they turned to for help to replace Louis van Gaal, and he was more than helpful, guiding them to Euro 2004 and to a semi-final finish, so perhaps he is right to fancy his chances of history repeating itself.