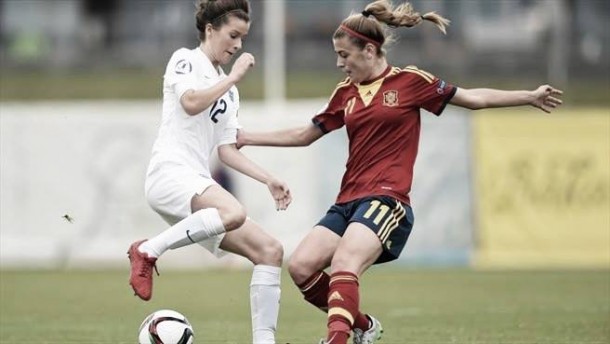 Sunderland Ladies' youngsters Danielle Brown and Tyler Dodds have both been called up for England at youth level this week.
The Lady Black Cats' Development Team have got off to a flying start in the Northern Division of the FA WSL Development League, and so it comes as little surprise to see individuals reaping the rewards.
Brown will join the under-18/19 Development Camp which starts on Monday 23 November, whilst Dodds joins the under-20s camp later the same week, and their club manager Amber Whiteley has heaped praise on both.
Development coach happy for duo
Speaking to Sunderland Ladies' official FAWSL website, Development Team coach Whiteley said that it was "fantastic" for both Brown and Dodds to be "called back" up for their country, with both having been involved in similar camps last month.
With her side sat at the top of the table after five wins from five games, the manager said that both players "have played a massive part" in the team's "flying start," forward Dodds contributing two goals and winger Brown four to this early season "success".
Whiteley added that she wishes them "the best of luck on behalf of the club" as the two teenagers continue to mature with experiences like these.
Step ups for both
Though both players have been involved for their country before, these call-ups represent a step-up in age group for each.
Brown, aged 17, has featured for the under-17s before and made two appearances for them at the UEFA Women's Under-17 Championship this summer.
Dodds, on the other hand, is 19-years-old and was part of Mo Marley's under-19s squad who played two friendlies against France back in June. However, she missed the cut when it came to the UEFA Women's Under-19 Championship squad.
Still, if she continues the form she is currently in, and the same for Brown, then the two can certainly become regular internationals at youth level in the coming months.