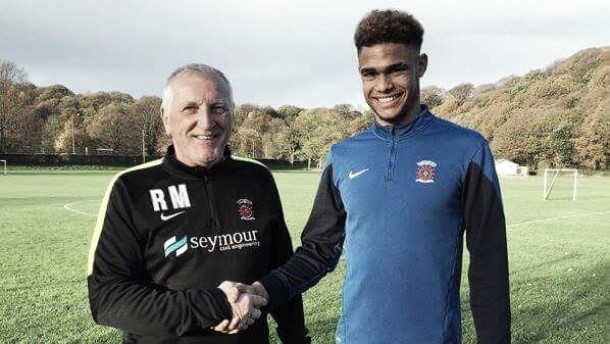 Sunderland's young striker Mikael Mandron has joined Hartlepool United on loan, the clubs have confirmed.
The 21-year-old has been eyed up by many Football League sides over the last couple of months, but the Pools, whose ground is less than 30 miles from the Stadium of Light, have won the race to sign the talented Frenchman.
Mandron will remain at the club until January 2 and will wear the number 32 shirt.
Moore pleased with signing
Speaking to Hartlepool's official website, manager Ronnie Moore expressed his delight with the signing, saying that Mandron's arrival gives the team "another option" going forward.
He described the player as "a powerful lad," and this is physicality that he will need in League Two to cope with the type of the football played.
Overall, Moore admitted he is "pleased" to have secured the signing and added that "hopefully" it is a loan that will prove "beneficial" for "the player and both clubs."
Mandron keen to make an impact
It is Mandron's third loan spell away from the Sunderland, following stints with Fleetwood Town and Shrewsbury Town, but he has struggled to make a name for himself yet and is aiming to do so at Victoria Park.
Speaking to the club's website, the striker said that he is "really excited" about the move and the chance it presents for him to "get some games under [his] belt."
Mandron cited the latter as something "important" for him and his development, as it will allow him to gain "more experience" which is something he is "looking forward to."
However, he is keen to make an impact for the team too, saying that he wants to "make [his] name known" at Hartlepool by performing for them.
"I want to show the manager and the whole club what I can do," the 21-year-old said, adding that he knows "what will be expected" from him and that he wants to prove himself.
Mandron's first chance to do so will be televised too, with Hartlepool's clash with Leyton Orient to be broadcast on Sky Sports this Sunday due to the international break.
The striker believes the televised aspect is "a great opportunity" for him to "show everybody what [he] can do," and that it will be "a great experience" as well.