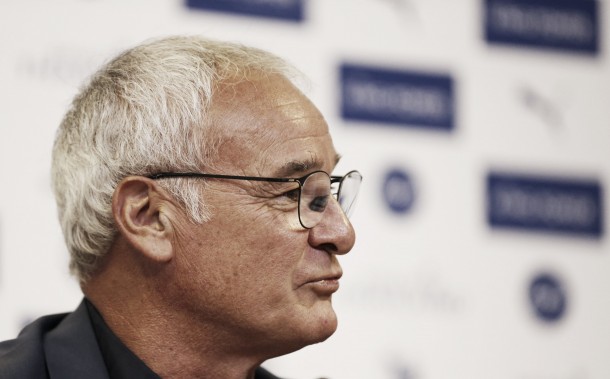 With the Premier League bursting back into action Saturday afternoon, Leicester City are in a buoyant mood according to their experienced manager, Claudio Ranieri.
Heading to the Toon for a clash with Steve McClaren's Newcastle United, the ex-Inter Milan man has revealed that his team are 'ready' despite the 'tough match' that awaits the Foxes.
'I'm thinking about Newcastle'
Going into the weekend's match, Ranieri's team are comfortably sitting in 3rd position in the Barclays Premier League so this positive feeling engulfing the King Power Stadium is probably justified. However, the experienced manager is not allowing himself or his team to get carried away ahead of their match at St James' Park.
Highlighting the 'good team with good fans' at their opponent's disposal, the 64 year-old is well aware of the task that his team will have to overcome if they are to get positive result. Labelling the match as 'not easy', it is clear that Ranieri is not underestimating the struggling Geordies.
Nevertheless, the ex-Chelsea man has also stressed the importance of gaining the three points at St James' Park. Stating the Foxes are still 'fighting for another 15 points', it seems those in the Midlands are remaining realistic regardless of the current lofty league position that Leicester City currently find themselves in.
'I hope he can continue to train'
However, the Foxes may be without one of their star players for the tussle with Newcastle. After missing out on England's games against Spain and France due to injury, Jamie Vardy is looking doubtful of being included in the squad on Tyneside but Ranieri remains optimistic.
Suggesting he is in conversation with the doctors 'all the time', the enthusiastic Italian has told the media that he will only play the current Premier League top-goal scorer on Saturday 'if he's fit'.
On the other hand, if the former Fleetwood Town striker is not ready for the weekend, the ex-Monaco boss revealed that he will not take the gamble; stating that he 'doesn't want to risk a player for a one match and lose him for one month'.