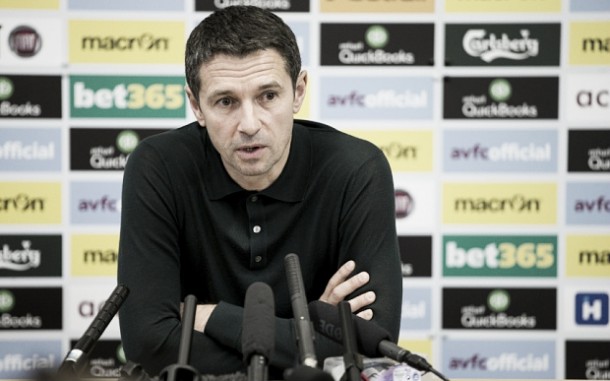 Aston Villa manager Remi Garde had praise for both the fans, and midfielder Carlos Sanchez, as he spoke to the press ahead of this weekend's game at home to Watford.
Never more than now have the fans at Villa Park been so crucial to the teams success, with the Villans bottom of the table, and having no chance of getting off the bottom even if they win on Saturday.
Fans play crucial role
Garde cited the B6 faithful as "very, very important", explaining that he thought they were "brilliant" in his first game, a goalless draw against Manchester City.
Adding that he knows they will "still be behind the team" despite their recent form, the Frenchman told that "the players need to feel that the fans still believe that we can do it".
If it's an important game for the fans, it's certainly one for Villa, and Garde admitted as such, telling the media that home games will become "very important" as the season goes on. They're yet to win at Villa Park this season, and that must change come Saturday afternoon if he wants to keep fans onside.
A big win would go a long way to restoring confidence at Villa Park, however any three points would be crucial, with the manager admitting that he'd be happy to "accept a victory in the last minute".
Garde praises Sanchez
One man who could play a big part in that win is Carlos Sanchez, with the Colombian set to be restored to the Villa midfield, having had to settle for a substitute performance in last week's loss against Everton.
Praising the defensive midfielder as being of a "different profile" to his other midfield options, Garde explained that he wanted to start him against the Toffees, but couldn't as he had endured "a long trip back" from international duty earlier in the week.
Highlighting that when he came on at Goodison Park, Garde was "very happy" with his performance, Sanchez will be hoping to continue impressing his new boss come the weekend.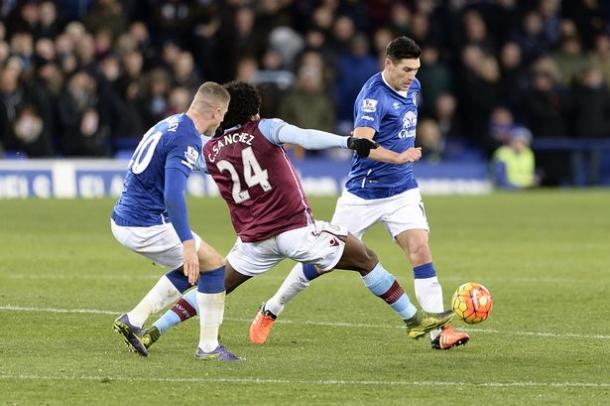 Sanchez impressed Garde against Everton (photo: getty)