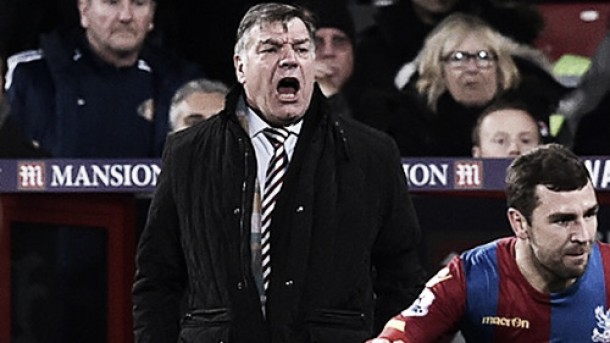 Sam Allardyce has said that his Sunderland side need to stay focused ahead of this weekend's clash against Stoke, following a win over Crystal Palace.
Crucial victory
The Black Cats will be full of confidence ahead of the clash with Stoke City on Saturday evening having recorded their second win of the season.
The Black Cats managed to record their first away win of the campaign last Monday with Scott Dann's terrible error handing Jermain Defoe the winning goal in the final ten minutes to give them the 1-0 victory over Crystal Palace.
Lay down the gauntlet
However they face a tough test against Mark Hughes' side who have managed to keep five clean sheets in their last six matches but speaking before the match Allardyce laid down the gauntlet to get their second successive victory.
Allardyce said that the "challenge" for his players is to "beat Stoke" and get "back to back" wins for the first time and strive to "work harder" than they did on Monday and "show more ability" on the ball.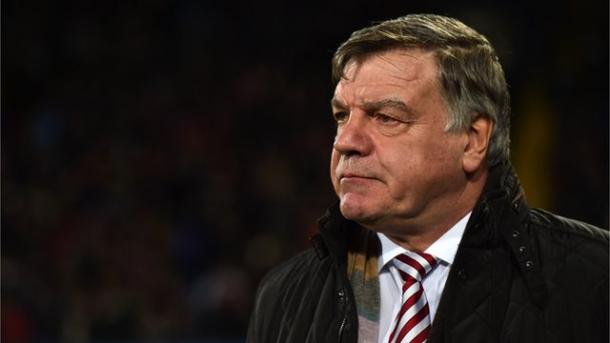 Solid Stoke
He continued to talk about Saturday's opponent saying that they were "solid" and their unity has given them a "platform" to win games.
He went onto say that to go and win away matches at both Swansea and Southampton shows "how much work" that Hughes has put in and that it is "paying off"
Big bonus
Allardyce finished it off by talking about Monday's crucial victory saying it was a "big bonus" to secure the three points and that it showed that his players have "plenty of fight" and believes they'll need a lot of "fight, grit and determination" to get out of their current position.
Allardyce remained realistic saying that Sunderland are still "very much underwater" at the moment but have "come to the surface" with the win over Alan Pardew's side.
Sunderland will host Stoke City at the Stadium of Light on Saturday, November 28 with kick-off at 3PM BST.