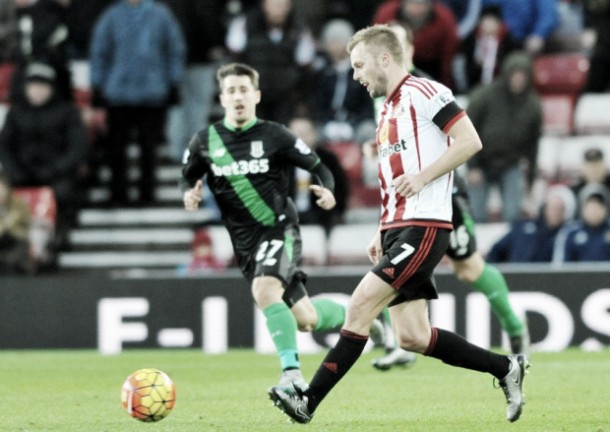 After what has been a very difficult season, Sunderland have finally had something to cheer about over the past two games as fans have been able to witness their club achieve back to back victories as they begin to show the fight needed to stay up.
A 1-0 win at Crystal Palace and a 2-0 victory at home to Stoke City means that the Wearsiders find themselves out of the relegation zone, and now they have to stay on the right side of that line.
It's clear that the results are bringing a new found confidence to the squad and midfielder, Sebastian Larsson is well aware of the importance, calling the two recent results "massive" when speaking to the Sunderland Echo.
Great form
Massive would be an understatement when reflecting upon the state that the Black Cats were in before Sam Allardyce took over, but the new manager has managed to gain nine points from an available 18 during his early tenure, form which most sides in the lower half of the table would more than accept.
Teams no longer head into games expecting a comfortable win against the Wearside outfit as Allardyce has created a greater fighting spirit and a much stronger defence, meaning Sunderland have now become a "team on the way up" as Larsson explained.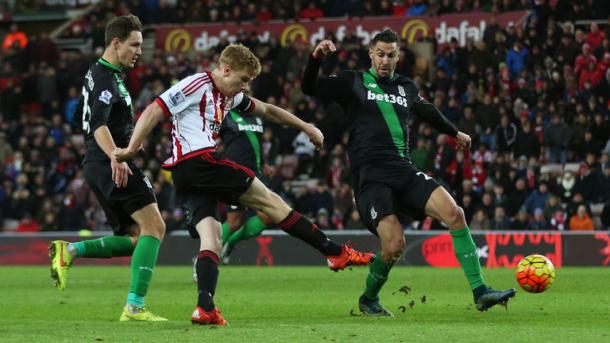 Consistency is crucial for any team wishing to survive in the Premier League and Larsson - who, at 30 years of age, has had enough experience in the league to know acknowledge this - believes that "six points in six days, is great for [the team]" and it will have put the belief back in the fans too, who will need to play a huge role to help their side pull off this survival.
Not Getting Ahead Of Themselves
Whilst the situation at Sunderland is certainly improving with results becoming more positive, the difficult position the club find themselves in is far from over and that is something the squad will know only too well; "we are not going to get ahead of ourselves" said Larsson.
Even though morale has been lifted, that much is clear from what people can see on the pitch, Larsson doesn't think "the confidence is anywhere near as high as it can be," proving that there is still a long way to go.
Being involved in a relegation battle is something that is all too familiar for Sunderland, and Larsson has been around for all three of Sunderland's recent relegation fights, "unfortunately, we know it all too well," but that might end up playing into Sunderland's favour as the season continues.
Even with the Sunderland squad staying grounded, the effects of the positive results have been felt and the momentum is now in place and the club now "need to capitalise on that and keep going."
Their next challenge is a much tougher one, but they will hope to keep up this good form when making the trip to the Emirates to face Larsson's former club Arsenal on Saturday.