 It's been a long time now, since there was on-field joy for Newcastle United, as they face yet another struggle to avoid Premier League relegation. But what exactly is wrong with the club?
Non-existent 'metal' and determination
The entirety of the Newcastle side, have for some considerable time, lacked the quick and aggressive play style needed to face the high quality teams of the Premier League which is regarded by many as the 'best league in the World'.
Upon each outing on the pitch, the side in black and white usually start the game was a passive and slow tempo which is easily overcome by the opposing team. In the 14 games played this season, four goals have been conceded by Newcastle in the starting 15 minutes, whilst only two have been scored in that same time.
It is this primarily which saps and subdues Newcastle in a game which places them in an almost impossible position to recover from. Apart from Aston Villa, so far during the 2015/2016 season, Newcastle are the only club not to recover after going a goal down in a game. This Premier League grit and steely determination is a thing seemingly non-existent in the current Newcastle United side. The last time the Magpies have come from behind to secure the three points was back in February 2013 against Chelsea after their 3-2 victory at St James Park.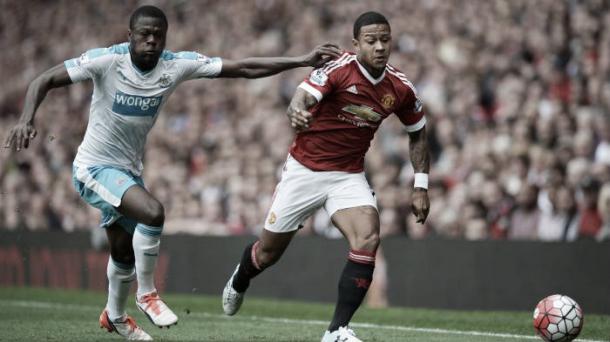 In contrast to this there is also the problem of Newcastle maintaining their lead in Premier League matches. Newcastle have now lost more points (10) than any other team in the Premier League whilst in winning positions. Prime examples of this was against Southampton at the beginning of the Season which saw a lack of concentration as Shane Long's goal saw Newcastle robbed of three points. Additionally, an even more controversial game was Newcastle's away trip to the Etihad, which saw them lead the game after Mitrovic's 20th minute goal. This unexpected outcome was swiftly eradicated as Manchester City had annihilated Newcastle 6-1 by the final whistle.
In regards to performances, the Newcastle fans have had little, if next to nothing to rave about this season. Seeing their side win only twice (the joint second worst win record in the Premier League) and losing streak of eight accumulated matches. This incredibly dismal performance must have to change if Newcastle wish to see themselves free of the relegation zone and a sad repeat of the 2008/2009 season which saw the side go down after losing 1-0 to Aston Villa, the team must fully commit themselves to the Premier League.
Collapsed fortress and problems away from home
At the beginning of the season, newly appointed manager Steve McClaren declared to the team's fans that he would "turn St James Park into the Fortress it deserves". It is fair to argue that this rather dubious statement has become a disaster.
After seven games played at Newcastle's 'holy' stadium, St James Park, the side have only picked up six points from a possible 21. The team in Black in White have only won one game at home this season, which, following Aston Villa and Bournemouth, is the third worst home record in the league.
This has been a problem in the making, as for the past two seasons, Newcastle have failed to secure above eight wins at home in the Premier League after a total of 19 matches. This poor record has been one of the main influential factors which ensures that Newcastle have failed to achieve a top tier finish since the 'honeymoon' Pardew season of 2011/2012. This makes it easy for travelling sides to arrive at St James's Park in high spirits. You could almost comment that teams now look at a Newcastle fixture and see it immediately as a 'three point game', as Newcastle's dismal performances will grant teams an 'easy game'.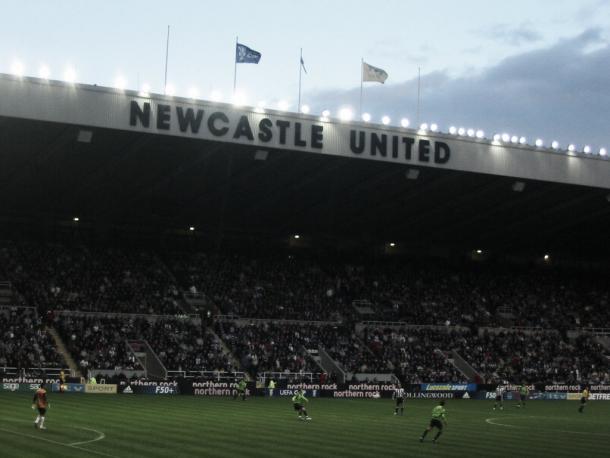 However this isn't the only match orientated problem constricting Newcastle of vital points. There away form is also particularly problematic. Again Newcastle have just won only one game away from home this season against Bournemouth, and yet again this is one of the poorest records in the Premier League. The current Newcastle United side just can't seem to play consistent football at both home and more crucially at away games shown by their conceded goal tally of 18 goals from 7 away matches. Over the course of last season Newcastle picked up only 3 wins on the road, an attributing factor which saw them face a relegation battle which they will hope to quickly rectify for the rest of this season.
Nightmare transfers and removals
This is more of a long term problem, which recently, Newcastle have felt the devastating sting of. As a team, Newcastle are renowned primarily as a team which is subdued during the many transfer windows of the Premier League. They almost never purchase much needed players to reinforce the spine of their team and in the latter stages of the league, the team suffers tremendously, as proven by last year's nine game losing streak under Jon Carver.
Although Newcastle are quiet during the transfer windows, that's needless to say that the other teams in the Premier League aren't. In recent years, Newcastle have had one or two shining stars in a team blackened by poor performing players. These 'shining stars', such as Yohan Cabaye and Andy Carroll have been easily signed off by Newcastle United, moving to PSG and Liverpool respectively.
The fact that Newcastle cannot keep their limited number of star players is worrying, not just for the fact that the odds of winning games is seriously restricted, but also for the fact that the club is no longer big and grand enough for players to want to stay. The motive to join Newcastle years ago was because they were arguably one of the best sides in the Premier League 10 years ago. Newcastle legend, Alan Shearer, joined Newcastle United for a record fee of 15 million back in 1996. This was his "big dream", but now that dream of playing in front of the coveted Gallagate End at St James's Park, wearing the traditional black and white shirt, seems a long and distant memory.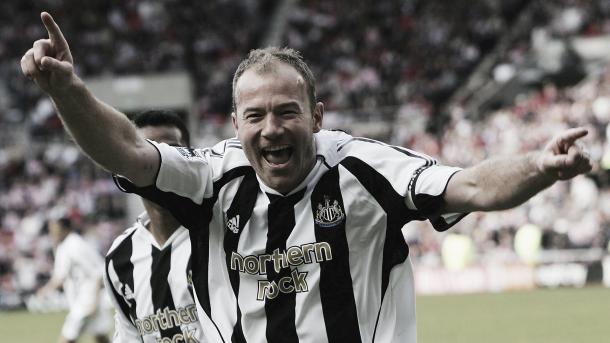 Players now seem to treat Newcastle as a stepping stone to greater clubs. Players like Ayoze Perez and Moussa Sissoko, Newcastle's best players so far during the current campaign, look set to be picked off during the January transfer window and owner Mike Ashley must imperatively be searching for imminent replacements in case worse comes to shove and both players leave the club.
This season, fans got from Mike Ashley what they have been craving for all along, money spent on improving and building to the current squad. During the summer, Ashley spent 50 million pounds on new players, bringing in players such as Alexander Mitrovic, Chancel Mbemba and Giorgino Wjinaldum.
These seemingly great buys in the summer were initially a step in the right direction for a side which had teetered on the brink of relegation at the end of last season. However the problems were immediately present as Newcastle played their opening fixtures of the new season. As the seventh biggest spenders during the summer, Newcastle had invested their money in 'potentially good' players. Ones which were inexperienced with the aggressive and quick games that the Premier League offered. Therefore it will still be a while until Newcastle have the players expected to compete at the quality of the Premier League.
Although having good starts to the season so far on an individual basis, both Mitrovic and Wjinaldum have added to Newcastle's goal tally this season. However, how long will it be until both of these players are fully acclimatised to the Premier League?
Sticking to this point of purchasing 'might be' players, a grave mistake Newcastle made in hindsight during the transfer window was the failure to sign QPR forward Charlie Austin. Admittedly he was 2 million pounds more than Alexander Mitrovic's 13 million pound price tag, Charlie Austin was at least Premier League proven. A player who had scored 18 goals during QPR's short spell in the Premier League last season and who, hypothetically, would have been the clinical finisher that would have seen Newcastle increase their goal scoring tally, therefore increasing the likelihood of them winning games.
Mike Ashley has already been pressured by fans to make use of the January transfer window to help improve a poor team low on confidence and to add some much needed spine to Newcastle's torn and lack lustre team.
Managerial issues
Easily one of the most controversial appointments of Mike Ashley's ownership was Alan Pardew's replacement of John Carver mid-way through last season. After his appointment, Newcastle losses accumulated, confidence disintegrated and a relegation battled ensued, which Newcastle, by some miracle, survived.
However what fans of the club wanted was a spark, something new and invigorating to reignite the club which was adorned by a dark shadow of defeats from the following season. A new manager, more investment and a promising (though not perfect) pre-season seemed like a chance to forget the horrific dealings of last season and to instead focus on rebuilding a positive team to inspire the fans. However 14 games into the Premier League this imagined inspirational side is non-existent.
Eight defeats, two wins and four draws is Steve McClaren's current record at Newcastle United. Dismal results and lack lustre performances sum up McClaren's leadership at Newcastle. It seems almost as if the "Carver legacy" has continued to plague Newcastle as the same style of performances and confidences have returned even without Carver running the team.
McClaren has stated that "fans can start judging by ten games" however they have been judging him since the beginning. After an extended period of four games, fans are getting restless as there teams performances and a return back to winning form seem illusive.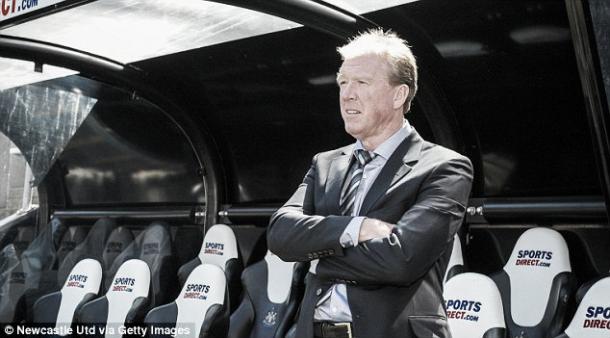 Even rumours of Clarence Seedorf taking the reins of Newcastle United are emerging if the Italian media are to be believed. However given Ashley's record of sticking with under pressure managers, this seems unlikely, though not impossible.
This though, adds an even greater incentive for Steve McClaren to regain his side's confidence and to turn the opinions of the fans and media around in his favour. It is clear that the team "is hurting", but nevertheless, the players must respond to the demands of fans, who only seek a solidly consistent performance and a return back to Newcastle being a 'real' Premier League club, because at the minute, the Championship is beckoning.
Only McClaren can surface the sinking ship that is Newcastle United. More must be demanded of him in regards to match decisions and team talks if he is to get the best out of his players in the Premier League, otherwise he too will fade in the hyper completive environment which is the Premier League.