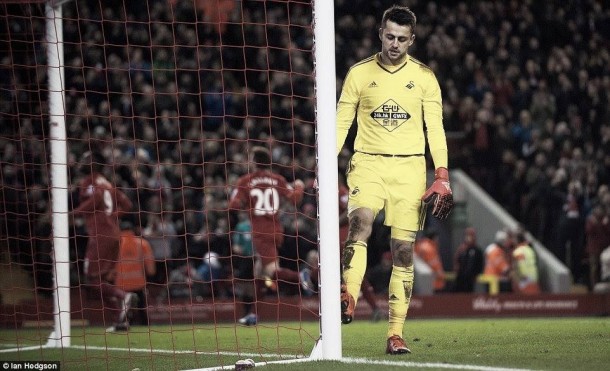 Swansea City goalkeeper Lukasz Fabianski believes that the team turned a corner on Sunday, despite them suffering another defeat.
The Welsh outfit continued their poor run of form with a 1-0 loss away to Liverpool, but there were plenty of positives for them to take home this time, especially with the goal that condemned them to defeat coming from the spot.
Therefore, Fabianski is one of many whom are upbeat at the Liberty Stadium in the wake of albeit another disappointing result.
We deserved more, says Fabianski
Speaking to the South Wales Evening Post, the Swans' number one stopper admitted he believes the team "deserved much more" from the Anfield loss.
They certainly put on an improved performance and did well to match the in-form Reds throughout the game, with their only undoing being a dubious handball decision that gave the hosts a penalty.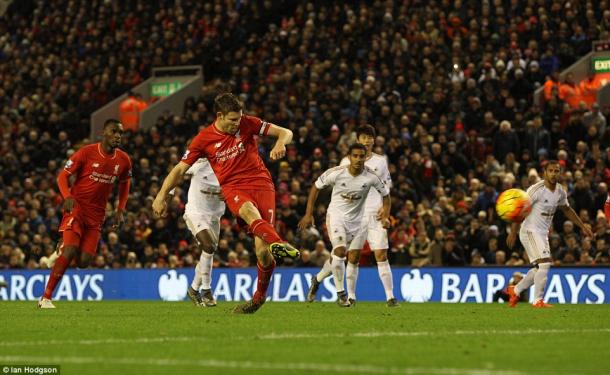 However, though Swansea "didn't get the result," Fabianski is "hoping" that the game proves to be "the turning point" for their season, with confidence and positives to be taken which can spur them on to further improvements.
Improvement shown despite result
Like many players have done since the game, Fabianski heaped praise on the team for the Liverpool performance too, saying that it was "better" and that he was "happy" with it because the team were "able to compete" and "play good football."
He was particularly pleased to see the display put in "away from home" and "against a good team", adding that if they continue to move in this direction, then results will "definitely" come "in the coming games."
Next up for the Swans are Leicester City, who are flying higher than any could have imagined at this point in the season, sitting second in the Premier League table.
However, the Welsh side will not be phased by the challenge and Fabianski is looking for them to "get it together" in this game, benefiting from the "boost" of the Liverpool performance as they strive for only their second win since August.