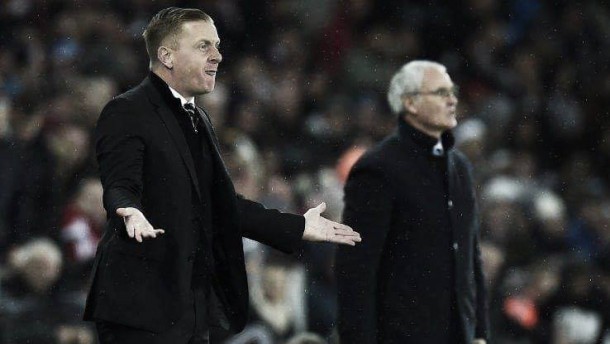 Garry Monk was disappointed with his team's performance at the weekend as Swansea City fell to yet another defeat.
Leicester City were their conquerors this time, sending themselves to the top of the Premier League table whilst continuing the Swans' poor form.
It's now one win in 11 for the struggling Welsh outfit, and their manager has admitted that even the performance this week was disappointing, despite the loss at Liverpool last time out bringing plenty of positives.
Disappointing display
Speaking to the media after the match, Monk described his team's performance as "very bleak."
He said that he could have spent the time in the interview "[debating Leicester's] first two goals," saying he felt "the first was handball and the second offside," however, he added that there was "no point" in doing so because it was the Swans' showing that led to defeat.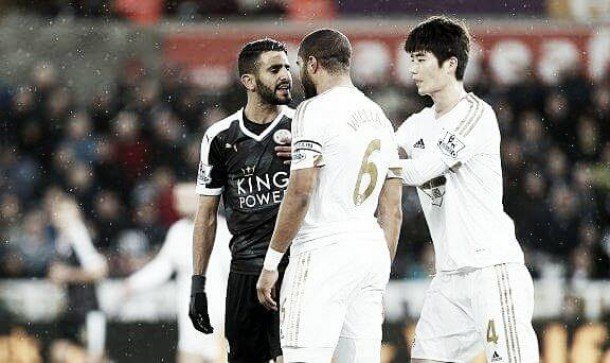 He labelled the performance as "frustrating" and "extremely poor," but admitted that it was "hard to put a finger on" the root of the problem.
Future is "out of my hands" concedes Monk
With the pressure mounting on him and pundits starting to turn against him, despite initial support, Monk is determined to "turn things around" in South Wales and "believe[s]" he is "the man" to do so.
However, he conceded that his future is now "out of [his] hands" and he has to now focus on "work[ing] as hard as [he] can" to succeed "until [he is] told not to."
"The club deserve better than what we are giving them," the former captain continued. "The results are not acceptable for the players, myself or the fans."
"It is about looking deep inside yourself and making sure the club gets what it deserves, Whether that be with me or someone else."
Things don't get any easier for the Swans either as they prepare for a trip to the Etihad on Saturday, where Manchester City will be waiting.