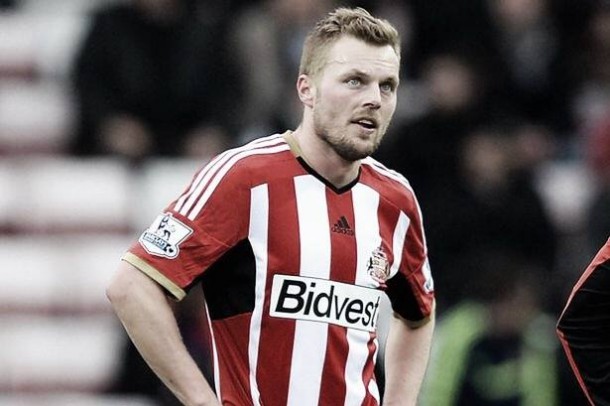 Sebastian Larsson will be out for the rest of the year with a knee injury, the Sunderland Echo have reported.
Larsson missed out on the trip to face his old club Arsenal at the weekend, and will now be unavailable for Sunderland until the New Year after being ruled out for a month.
With the Swede having just regained his place in the team, it's a huge blow for him on a personal basis in particular, especially given his struggles for game time at the beginning of the season.
Niggling problem comes to fore
Having struggled with a medial ligament problem for a number of weeks, Larsson will now be out for a month.
This news comes following a trip to Spain to see a specialist in Barcelona, though it does mean that, hopefully, once he sits on the sidelines for four weeks, he can return to action without the worry of the problem reoccurring.
The Swedish international was fitted with a knee brace before Sunderland learned the full extent of the damage done, also missing the game with the Gunners, but now the club have a timescale to work with, even if it's one that will frustrate them.
Mixed injury news ahead of busy schedule
This news comes along with updates on a few other key players for the Black Cats, players who will become even more key ahead of a busy Christmas period.
The bad news is that Lee Cattermole has not properly recovered from a back injury, with it reoccurring despite specialist treatment during the international break.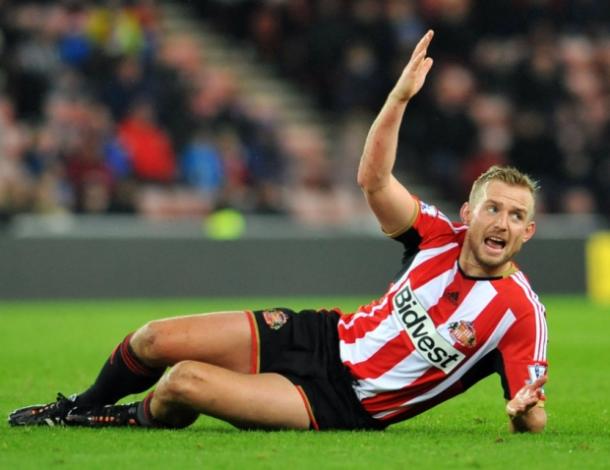 The midfielder was ruled out of the Arsenal trip at the last minute as a result, but it is unknown as to how long he will be out for, with further analysis of the problem needed.
On a more positive note, both Jermain Defoe and Jack Rodwell are back to full fitness, with the latter bidding for a starting role in the absence of both Larsson and Cattermole.
Defoe was taken off early on in Sunderland's 2-0 win over Stoke City, missing the game with the Gunners as a consequence, whilst Rodwell has been out with a niggling hamstring problem for some weeks, but returned off the bench at the weekend.
The return of these two will act as a boost for the Wearsiders ahead of the game with Watford this weekend, even if the losses of Larsson and Cattermole are huge.