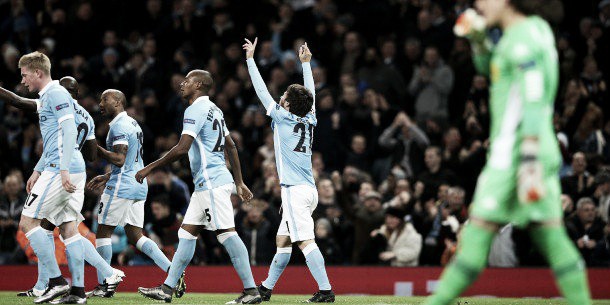 Manchester City started the 2015/16 season in such a way that it seemed like they'd run away with the league, winning five in a row and not even conceding a single goal. Since then, there have only been a further four wins, as well as four losses and two draws.
It seems as if whoever wins the Premier League title this season may end up with one of the lowest points tallies ever, with none the teams at the top showing any signs of pulling away. This is where City have to change and take advantage. With their full squad, they could run away with the league with some of the better teams underperforming and others also plagued with injuries, just like City are.
The Christmas period is a great time to perform
It's no secret that the number of games around Christmas is tough for any team with games effectively every two or three days. Tiredness comes in and it's where squad depth can really be tested. If City can keep everyone fit for the few weeks between now and, say, the end of January, they've a great chance of putting together a good run.
Whether Leicester City can continue their impressive season so far is unclear, but they're yet to falter at any hurdle. Arsenal, the other team currently in a superior position in the league will be without key players such as Santi Cazorla and Alexis Sánchez, the latter at least until after Christmas Day. This period is made even more vital when you consider the fact that City will be visitng both the King Power Stadium and the Emirates Stadium before the New Year. Back-to-back away wins at these two stadiums would not only be a huge statement, it would be fantastic for the team spirit.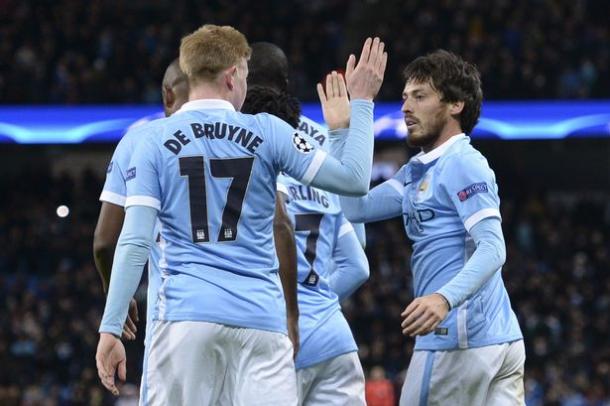 It all starts with Swansea
Before we get carried away with these fixtures, there's still Swansea City who will visit the Etihad Stadium and they will be no pushovers. They've only won one game since their victory over Manchester United in August - an away win at Aston Villa. Following the sacking of boss Garry Monk this week, they'll be hoping for a winning start to the new era.
Fresh from the Champions League win over Borussia Mönchengladbach which ultimately ended in City topping the group, it's currently a very happy camp in the blue half of Manchester which will hopefully translate into some better performances. A win over Swansea would mean consecutive home wins in the league, which is at least some sort of starting point.
It'll be an interesting contest, with Manuel Pellegrini also under similar pressure to that which Monk was before his sacking. Pellegrini's ability to take City to the very top has come under immense scrutiny with many of the fans beginning to question his managerial prowess. Of course, winning a Champions League group for the first time in the club's history will perhaps relieve the Chilean of some pressure, but a good run in the league would work wonders even more. The Premier League seems to matter most to the fans, whilst the owners will want City to become top dogs in Europe. If City can put together a good run and also make even more history and win their Champions League round of 16 tie, he'll surely be pleasing everyone.
Key players are returning
Sergio Agüero should be available for selection at the weekend, and Vincent Kompany should be returning for the crucial game at Arsenal, along with Pablo Zabaleta. Maybe it'll be a time where City can finally begin to play with their stongest team and have a few more recognised options on the bench, rather than having to rely on EDS players to make the numbers up.
Kompany's presence will be felt more than anyone else's, with the defence clearly missing such a leader. He's perhaps the main player City will have to keep fit if they want to win the league, as there is no lack of attacking talent even in Agüero's absence. It almost seems as if without him, there is no defence with other partnerships failing to come good, as the partnership of Martin Demichelis and Eliaquim Mangala did last season.
This time last season, the draw with Burnley at the end of December was the only blip as City won 11 out of 12 games, from the end of Novermber to mid-January, and a similar run from now is required in order to cement the title challenge. If the team can manage to win at two, at least current, title rivals in the coming weeks they should be in a great position to continue the season as the team to beat.
Of course, being the team to beat brings pressure, but it's something City should be able to cope with. Keeping players fit will be vital, and so will not being complacent against the "lesser" teams. If these can be avoided, the 2015/16 season could just be kicking off massively for City.