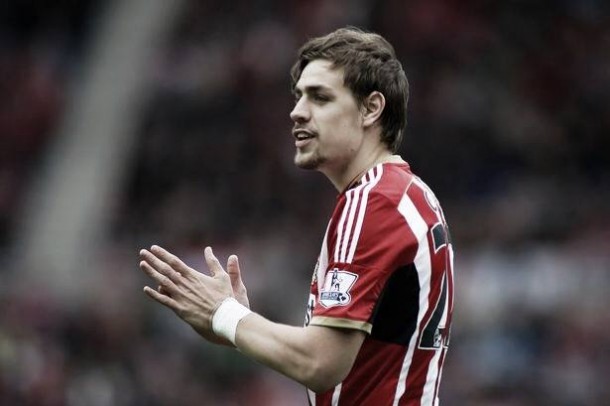 Sebastian Coates has dubbed Sunderland's new set-up as one that is "perfect" for him.
Sam Allardyce has the Black Cats playing in a 3-5-2 system at the moment, with Coates one of three centre-backs that have kept two clean sheets in their last three games.
The success of the new formation has not gone unnoticed outside of the club, with pundits hailing the change of approach, whilst those on Wearside are also pleased with it and the positive affects it is having on results and performances.
Coates is just one of those, with him this week full of praise for the manager's switch to the new system.
System 'perfect' for Coates
Speaking to Sunderland's official website, the Uruguayan defender admitted that he has "played a lot of times in [his] career with three [at the back]" meaning he "know[s] the system."
However, things are different this time as he is playing alongside two defenders, in John O'Shea and Younes Kaboul, who "have a lot of experience" that Coates can "learn from."
He described the chance to do this as "perfect for [him]" as it is helping him grow as a player alongside two very wise heads.
Set-up having a positive affect too
Not only are the players feeling good about the set-up, but positives are starting to show on the pitch too, with Sunderland picking up six points from their last three games.
Back-to-back wins away at Crystal Palace and at home to Stoke City, with clean sheets kept in both, was "great" for the team Coates said, meaning they are in good stead and in a confident mood, even if that run was ended by a 3-1 defeat at Arsenal on Saturday.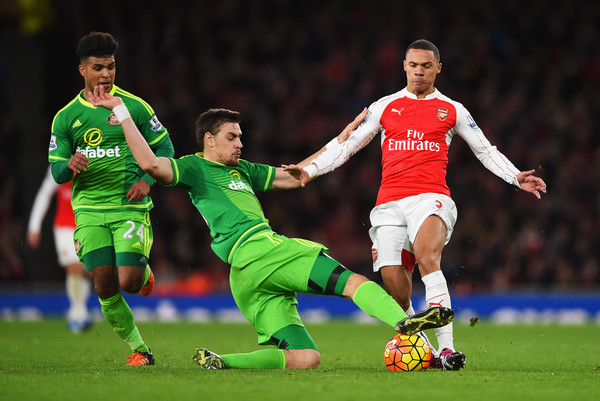 Coates picked out the positives from the loss at the Emirates, saying that the performance was "good," with the team creating "a lot of chances to score."
The defender believes all of this is stemming from the "confidence" that Allardyce "gives" the squad, especially the back line, who have got "better" since he has arrived.
Now, the focus is on maintaining a good spell of form, with Coates keen for the team to "keep working" as they prepare for the visit of Watford on Saturday afternoon.