 With Leicester City facing Jose Mourinho's struggling Chelsea side on Monday night, Claudio Ranieri has expressed his great admiration for the Blues.
Stating that his former club "means a lot" to him, the 64-year-old failed to hide his anticipation and excitement at the prospect of coming up against his ex-employers in his pre-match press conference.
"Proud"
Ahead of the mouth-watering clash that brings together two of the most surprising teams in the English top-flight, Ranieri has provided an extremely positive reference about his former employers. Revealing that he was "very proud to be their manager", it was clear that the current Foxes' boss had not lost any affection for the Blues following his unsavoury exit in 2004.
Also insisting that he was "sure they will be near the top at the end of the season", the former Inter Milan boss seemed to be extremely complimentary towards Mourinho's side regardless of their recent troubles in the Premier League.
However, the Italian was also quick to point out the great difficulty that his surprisingly table-topping side have of getting a positive result against the reigning Premier League Champions on Monday night.
Drawing attention to their UEFA Champions League victory over FC Porto on Wednesday night, Ranieri highlighted the Blues' quick movement and suggested that "they played very well". So, it is clear to see that he is not underestimating the former European Champions despite their current position of 15th in the Premier League table.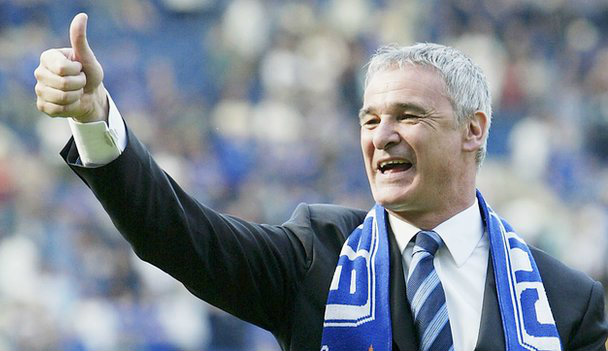 Ranieri during his days as Chelsea manager (Photo: Getty)
"If we maintain a clean sheet, we can win"
Nevertheless, the enthusiastic Italian appeared to not discount his own team. Constantly referencing his "good staff" and the fact that the Foxes are "doing well", the former AS Monaco man seemed to be quietly confident ahead of the reunion with his old side.
Suggesting that against most opponents "sooner or later" his Foxes' side "will score", Ranieri attempted to portray the talent in the side he joined in the summer. Also stating that "clean sheets are very important", the popular manager tried to highlight the immense concentration that the Midlanders will need in a "good test" against Jose Mourinho's Blues.