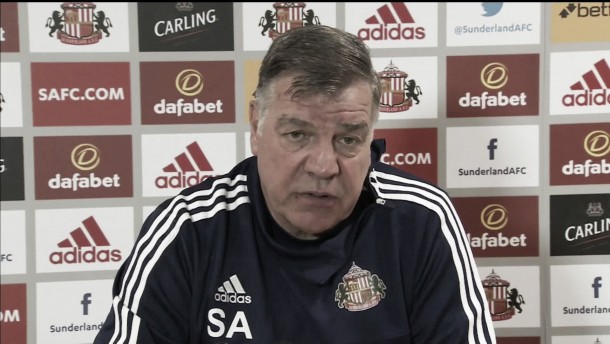 With Sunderland set to take on Premier League new boys, Watford, tomorrow, Sam Allardyce and co. will be hoping they can replicate their impressive performance against Arsenal, but this time match it with a positive result.
Due to teams around the relegation zone, such as Bournemouth, picking "shock wins" last weekend, the pressure has increased on the Black Cats to get a victory in their attempts to escape relegation.
Crucial Game
Even though Sunderland played well against the Gunners, most had expected the result to go the way that it did, however this week's clash with Watford is a different story.
Allardyce himself claimed, "it's more important we beat Watford than Arsenal," and this is because he believes they might end up joining Sunderland in the fight for survival.
Currently, Watford have impressed with the start they've made to the season, sitting in 10th place with 22 points, a place where Sunderland fans could only dream of being - "They've done brilliantly so far," Allardyce said.
On the other hand, Big Sam isn't convinced they will maintain their current form, saying, "They may hit a spell when you can't pick up the wins," something that the experienced manager believes may lead to them finding it "tougher later on in the season."
Regardless of what future Allardyce predicts for his opponents though, the game this weekend will be a test for his side. "We'll have to be right on our game on Saturday if we're to get anything," he said, and now the Black Cats are back in the relegation zone, they will be desperate to get a victory.
Praise for Toivonen
During his press conference, Allardyce also heaped the praise on Sunderland midfielder Ola Toivonen, following his impressive display last week on his return to the side after a spell on the bench and out injured.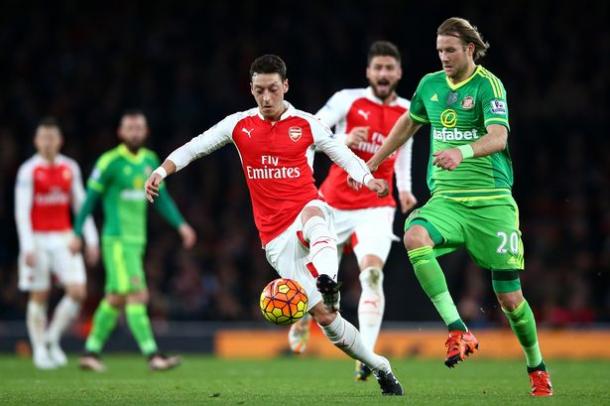 Due to injuries the Sunderland boss was forced to bring someone in and it was Toivonen who was selected. He impressed his manager when given his chance too, with Allardyce saying that, "It's nice to see when someone plays in a different position and does well."
Since arriving at the club, the former Newcastle United boss has yet to see the best out of him as he has suffered "niggly injuries" when "coming back from international games," and when given the opportunity, "he hasn't done as well as [Allardyce] expected."
Now the manager has a decision to make over who he pairs Yann M'Vila with in the middle of the park, but whether it's Toivonen or someone else, it's crucial that Sunderland gain three points and begin to put the pressure back on teams around them.