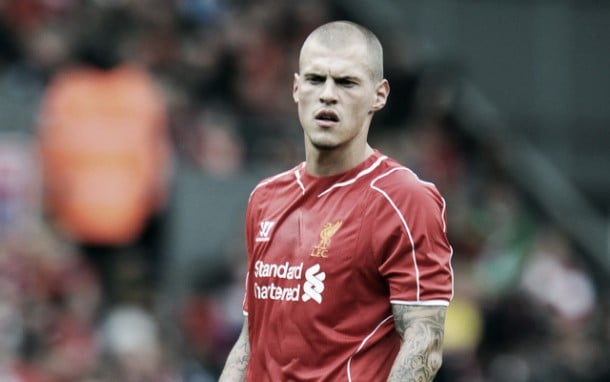 Whilst many Premier League clubs seem to be suffering a similar fate this season, it is fair to say that Liverpool have had their fair share of bad luck regarding injuries.
Season ending fate struck Danny Ings and Joe Gomez, whilst the likes of Mamadou Sakho, Christian Benteke and Jordan Henderson have all suffered extended periods on the sidelines. Adding to that, there's been the usual anguish over Daniel Sturridge, with the frontman having only made a handful of appearances this term.
However, it's an unlikely member of the Reds' squad that has suffered the most recent problem, with Martin Skrtel revealing via Instagram that he'll be sidelined with a hamstring problem for around six weeks.
Pulling up against Watford during Sunday's 3-0 defeat, the Slovakian didn't last much longer and headed down the tunnel. Unsurprisingly, members of the British media have been quick in taking the chance to spout their stereotypical summary of Skrtel, citing that Jürgen Klopp's team will miss the 'powerful and influential centre-back', but is that to be the case?
Skrtel has been a mainstay in a week defence for years
It's no secret that to stay at Liverpool for a long period of time, you've got to have something in you, but does that sentiment mean as much anymore, with the L4 club scarcely found in the Champions League?
By this time next month, Skrtel will be celebrating his seventh anniversary as a Liverpool player, having signed for Rafa Benitez in 2008.
Since then, it's easy to see that Liverpool's defense has deteriorated, conceding an average of 43.3 goals per season in the six full season's following the Skrtel transfer, compared to an average of 33.1 in the six season's before him.
He's seen off some quality centre-back's during his time on L4, with the likes of Jamie Carragher, Daniel Agger and Sami Hypia having all left. So, with Skrtel being the only mainstay, the Reds are conceding on average 10 more league goals per season than they were before.
Surely questions have to be asked?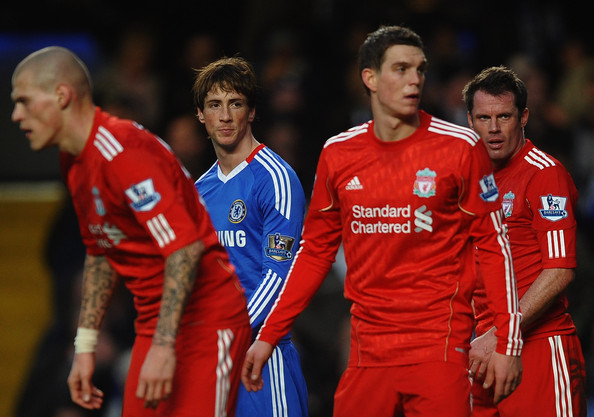 As well as four managers, Skrtel has outlasted Agger and Carragher at Liverpool (photo: getty)
Replacing the Slovakian could benefit Liverpool to no end
If Klopp takes the opportunity to use Skrtel's injury as reason to bring in a right sided centre-back, it could well benefit Liverpool hugely.
Signing someone under the premise that they're needed to fill in during Skrtel's spell on the treatment table would prevent press speculation as to whether or not the Slovakian is being replaced, which would aid any potential negative dressing room effects which may come about from displacing an obviously popular member of the squad.
Adding to that, it would enable that any new centre-back had time to settle in without having huge pressure heaped upon him, as Skrtel would be to play his fair share of games from February until the end of the season.
This could reduce the chance of a talented defender struggling during his first few months in the Premier League, a fate that the likes of Nemanja Vidic, Laurent Koscielny, and even Liverpool's own Mamadou Sakho, suffered.
However, the obvious plus is that any centre-back improving on Skrtel could tighten up an inconsistent Reds defence, which looks only one or two away signings from being a top grade backline.
Buying a new goalkeeper, situated behind Alberto Moreno, Nathaniel Clyne plus the two centre-back's, then you've built the foundations for a good team.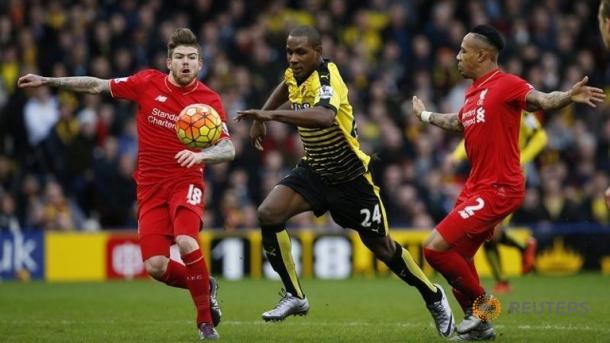 With Moreno and Clyne at full-back, Liverpool have the base of a quality defence (photo: getty)
Failing to act represents a huge missed opportunity
However, despite strong links to Joel Matip and Neven Subotic, there is always the chance that we won't see a new defender adorning a red shirt come January, something which would be a huge opportunity missed for Liverpool.
For years now the defence has been an incompetent, befuddled mess, and change must come sooner rather than later, if the dynasty that most fans are praying for under Klopp is to come around.
There are cases to be made for Joe Gomez and Tiago Ilori to return from injury/loans respectively and command a place in Skrtel's position for years to come.
Despite this, the possibilities are endless if Klopp goes to buy a top defender next month, ensuring that Liverpool make a blessing of Skrtel's unfortunate injury.