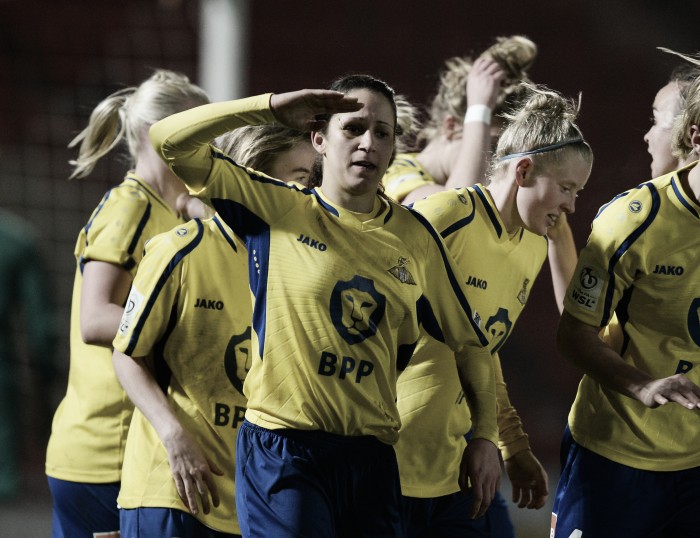 Courtney Sweetman-Kirk has admitted she "can't wait to get started" after seeing the new facilities that Doncaster Belles will have to offer. Their star striker spoke to the club about their state-of-the-art Project Phoenix plans for a training facility, as well as handing out full-time contracts to 10 Belles players.
Fantastic Phoenix facilities
The 25-year-old was one of the first to receive a new deal at the club, and still can't quite come to terms with the situation. "It hasn't quite sunk it yet but that may be because I'm still working," she said. But is confident that once "[she] has worked [her] notice" that she'll be "very excited".
Sweetman-Kirk had similar words of amazement in regards to the site where it will all be housed, saying it is "better than [she] ever imagined" and that she "just can't wait to get started".
Sweetman-Kirk excited to link up with Dowie
The former Notts County and Coventry City ace believes that there is a real buzz around the team, and particularly after the arrival of Natasha Dowie: "Everyone is really excited that Donny can draw this calibre of player now and personally, playing with someone like Tash [Natasha Dowie] and learn from her week in, week out will be fantastic."
Aside from the new signings, the forward also believes the players who have been kept on this season have been "for a reason", and that they are "more than capable of competing in FA WSL 1". She thinks that because they "got [the Belles] to this stage", the squad can stabilise in the top division also.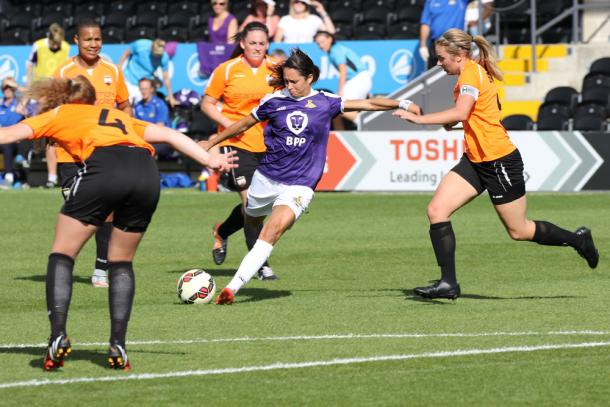 Super squad
Sweetman-Kirk says that the whole squad is "very excited" and has hopes that they can "gel quite quickly" and "hit the ground running" as a result.
She admitted they are a "very motivated bunch" but that an "extra push" has came with with "the calibre of players" that have been brought in, stating they are "ready to show everyone what [Doncaster] are made of".
High hopes and personal expectations
The hot-shot striker is confident that "the possibilities are endless", after having "achieved so much only training twice a week". After seeing what Sunderland did last campaign, Sweetman-Kirk is aiming to "emulate that" but remained realised and confirmed that "staying up is the key aim".
However, as she finished, she said: "We all know we're better than that. Come October, November time, I know we will look back knowing we've had a very good season."