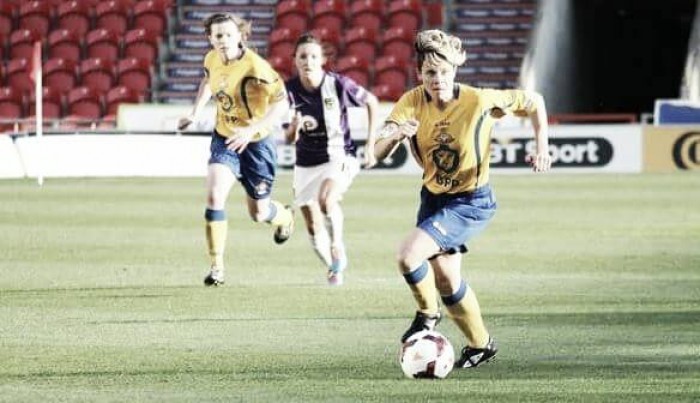 Doncaster Belles' forward Sue Smith believes that the club can really challenge in FA WSL 1 this season.
Smith is one of several players who have recently committed their future to the newly-promoted side, and now she is looking to make great strides with them as they return to the top flight.
Belles ready for the challenge
Speaking to Doncaster Free Press, the former England international said that she believes the club have got what it takes to compete this year, with them raring to go.
One of the driving factors behind this motivation the team has is their controversial demotion from the top flight in 2013, with Smith saying the Belles were "gutted" when it happened, but she also took positives from it, saying now they are "in a better position" to compete in the division.
Whilst she and the team realise that it will be "a big task" for them in WSL 1, she thinks "everybody is ready for it" and that they are all "looking forward to the challenge."
Furthermore, Smith sees "no reason why [they] can't compete with the best," having showed their quality in the cups last season against WSL 1 sides, as well as with their second-placed finish in WSL 2.
She believes "the professional aspect" they now have will be crucial in this, as well as their new additions over the off-season, reiterating that they "can definitely compete with the teams up there."
Transfer business suggests as much
Doncaster have been one of the busiest teams over the winter, recruiting plenty as they look to establish themselves in the top flight. They've surprised many with their business and impressed even more, bringing in some top quality and experience to help their cause.
As a result, Smith believes it is going to be really "competitive" at the club this season for places, as there are "a lot of players in similar positions." However, she sees this as being nothing but "good" as "you want that healthy competition" in the team.
"You won't be able to pick a first XI now," she continued, "it'll change throughout pre-season. But that's what you want - that kind of competition."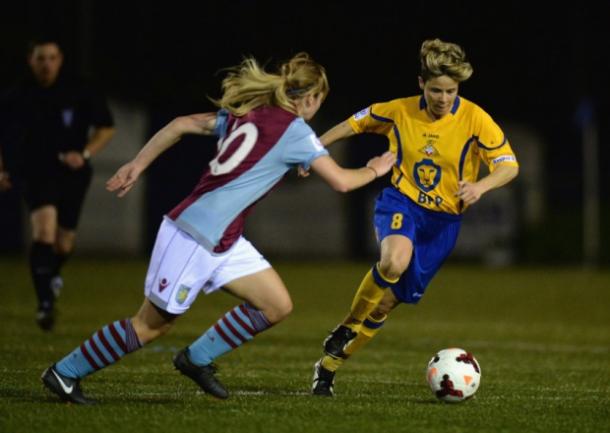 The additions that have caught many off guard include the arrival of Liverpool trio Natasha Dowie, Becky Easton and Katrin Omarsdottir, with goalkeeper Anna Moorhouse and midfielder Carla Humphrey - the latter on loan from Arsenal - other incomings.
There are plenty of players sticking around too, which is another positive. Smith herself has signed a new deal, as has star striker Courtney Sweetman-Kirk, captain Leandra Little and goalkeeper Nicola Hobbs - amongst others.
With Bethany England the only significant departure, Smith is thrilled with the team they head into the new season with, calling it "a healthy squad."
She believes manager Glen Harris has signed players who "fit in really well" which is important for what she described as a "family environment" at Doncaster.
"It's not just about having quality, it's having the right type of player," she explained, adding that she believes the boss has "done that really well."
Now, the club will be looking for the results to match their potential as they prepare for the 2016 season.