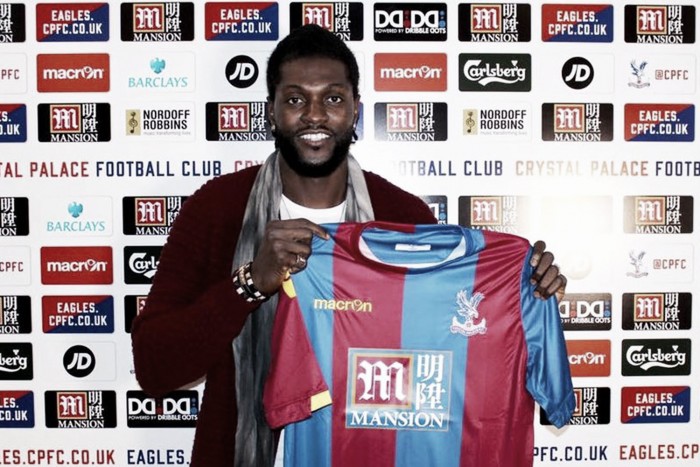 Crystal Palace striker Emmanuel Adebayor believes that he has nothing to prove at his new club, since returning to the Premier League with the Eagles during the January transfer window.
"I do not have anything to prove," Adebayor told Sky Sports. "I just want to enjoy my football. I have been there and done it. The fans already love me, so I have to do my best."
Adebayor adamant he is not the 'bad apple'
The Togolese forward believes that he is unfairly represented by some people in the world of football and that they don't reflect how he's behaved in his time as a professional.
Whilst speaking to Sky Sports, the 31-year-old said that "there is a bad reputation about Adebayor, but if you ask every single manager that I work under, maybe only one or two would say that I am a bad apple in the dressing room."
Adebayor first arrived in English football in 2006, when he joined Arsenal for £3 million pounds from Monaco. He had a reasonably successful three years with the gunners, scoring 46 goals in 104 games.
His move from the North London club to Manchester City started with four goals in his first four games, but it was then followed by controversy. In his first match against his old club, the striker was accused by ex-teammates Robin van Persie and Cesc Fabregas of kicking and stamping on them during the match.
Adebayor has received criticism on many occasions before
He also ran the full length of the pitch to celebrate in front of the traveling Arsenal fans after scoring, which provoked an angry response.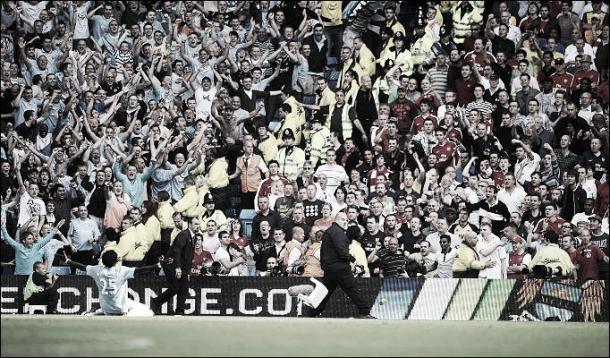 Adebayor returned to the league in 2011 for two spells with Tottenham, where he was eventually released at the beginning of the 2015/16 season.
New manager Pardew pleased with first few days
Despite going five months without top level football, his new manager Alan Pardew is pleased with his new acquisitions' fitness and attitude.
"He looks good in training, he looks fine, fit and well. He's focused on doing a good job for Crystal Palace." Pardew said in his press conference two days after the signing. "I see in him a desire to get his career back on track and I think I can help him."