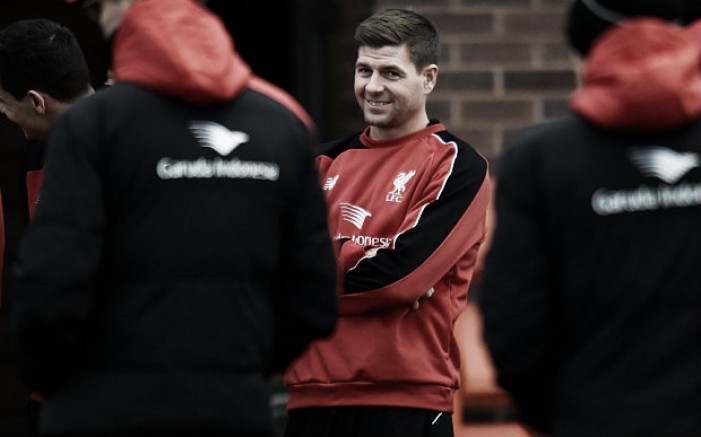 Steven Gerrard is an icon, a legend and a true great at Anfield and according to rumours, the former Liverpool man is set to announce his retirement at the end of his season with LA Galaxy in Major League Soccer.
So then, should the club be looking to grab a rare opportunity to bring the Reds legend back to Merseyside in a coaching capactity?
The former No.8 is currently living the high life in Los Angeles as his career is slowly dwindling down, with his impending retirement looming.
Coaching capacity
Steven Gerrard and Liverpool, the two names just go hand-in-hand together and why would anybody pass up the opportunity to work alongside the man that has sacrificed himself so many times for club and country?
Winning a Champions League in Istanbul in 2005 and (almost) single-handedly stopping his side from losing to West Ham United in the 2006 FA Cup final in such a way that the final itself was hailed as 'the Gerrard final.'
Learning from a player who has, or maybe had, this much quality would be a chance missed and surely any player looking to make the grade at Anfield would benefit from being taught by the man that catipulted the club to greatness, time after time.
Stevie G does not possess all required coaching qualifications as of yet but has said that come December 2016 "hopefully I will be 75 per cent into my coaching badges" which is where Liverpool could make a dramatic swoop for the then possibly out-of-work 36-year-old.
Maybe as a top Academy coach in Kirby, supervising the developmental aspects of the club from the foundation could be best suited to his skillset given that the former England captain was himself a product of the youth system.
Gerrard Retirement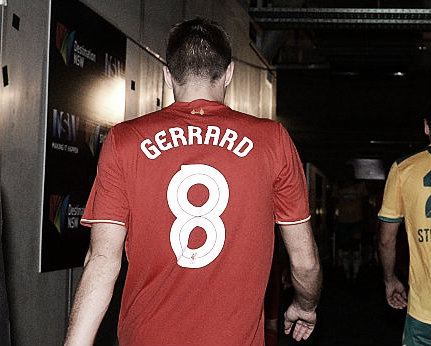 Gerrard's retirement has been a hot topic for a while now, with many expecting him to have finished his prestigious career at Anfield, but he left for pastures new in 2015 when the sunny skies of Los Angeles came calling.
The 35-year-old has said in the past he is not "100% sure" but thinks it will "probably" be his "last year as a player" in what will be a sad time for all Liverpool fans who have been admirers of their former captain since he burst on the scene in November 1998.
On looking to the future after playing, the Whiston-born man said he has not "had an offer" from Jürgen Klopp but after chatting with the German and the club, Gerrard said he knows they are "keen for me to come back."
Wasted Time
With time ticking on his playing career the transition from playing to coaching will be a huge one for the former Champions League winner but with his coaching badges not yet complete, how does he see that time not working towards life after playing was spent?
Gerrard said he has "regrets" over not starting his qualifications much earlier, a lot of time was wasted when he was "bored" and watching TV shows such as The Office or The Sopranos when he could have been working towards a pro licence now rather than leaving it until late.
The former captain of Liverpool will be welcomed back with open arms regardless of any capacity he is used in, whether that be as a club ambassador, first team coaching role or Academy role. Having someone with the presence that the 35-year-old possesses would be hugely beneficial to just about everyone.