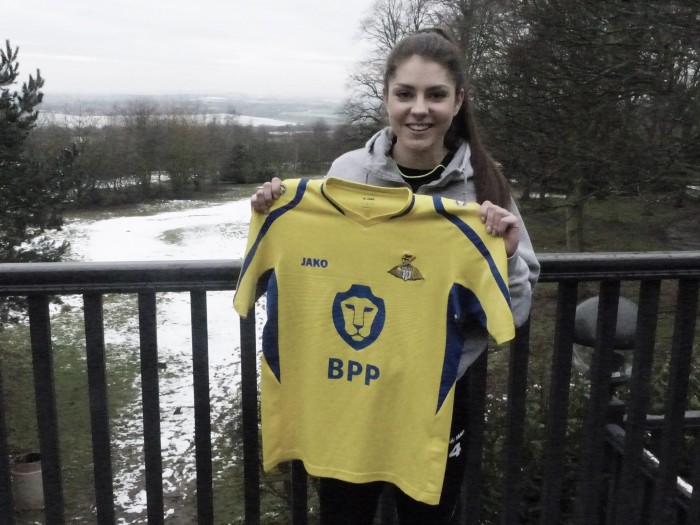 Carla Humphrey is excited to get going with Doncaster Belles this season, with the big kick-off less than two weeks away now.
The midfielder, who has joined on loan from Arsenal for the upcoming campaign, has had time to settle in up North now and is keen to help the Belles to success this season after plenty of transfer business.
Seen a dark horse for some silverware this year, Humphrey believes that Doncaster can achieve the aims they have set out for themselves and make their mark in the top flight.
Feeling at home
Speaking to Doncaster Belles' official website, the 19-year-old told of how warm and welcoming everyone has been at the club since she arrived, helping her to focus on her football.
"I'm settling in really well," she said, adding that she "couldn't have wished for it to have gone any better."
Humphrey put this down to all the team being really "welcoming" and says that a couple of her teammates that she has moved in with have quickly become "like big sisters" to her.
As well as that, she believes that the team is made up of many "different personalities" and each and every one of them fit together, meaning "everyone clicks as a team."
"I already feel a part of it," said the midfielder. "I'm loving it here."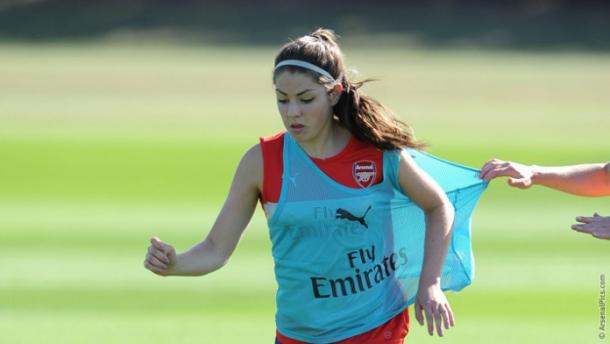 Belles looking to make their mark
With her feeling so at home in Doncaster, the England youth international can fix her full attentions on the upcoming season, which she says the whole team are "really positive about" as they prepare for it to get underway later this month.
Humphrey believes that the team have "produced some really good football" in their pre-season clashes so far, and that they are "looking good" as they enter the final stretch of preparations.
"Without giving too much away, I feel we can achieve our aims this season," she said, with the Belles targeting more than just survival after some big signings.
Their bid for silverware, meanwhile, could take an early hit as they face holders Chelsea in the FA Women's Cup next weekend, before then clashing with the Blues in their WSL 1 opener just four days later.
"Easing us in, isn't it!" the Arsenal loanee joked - but the Belles recognise that they have "to beat the best to win things" and so they are fully confident going into the double-header.
"There's no reason why we can't go on to do well this season."