 Crystal Palace's history is engraved with examples of the success of the club's renowned academy. In the last decade, the club can boast players including Ben Watson, Victor Moses, Wayne Routledge, Sean Scannell, Wilfried Zaha, Nathaniel Clyne and Jonathan Williams to have come through the ranks and enjoyed varying degrees of success in their careers.
One of the first things Neil Warnock did when he was appointed as manager in 2007 was to ask academy boss, Gary Issott, for the best young players to join the first team, while Dougie Freedman had a similarly good record of communicating with the academy staff and handing debuts to several youngsters.
De Silva debut sparks four-year wait for another league debutant
Although when Kyle de Silva appeared in a Championship fixture against Blackpool in January 2012, a surprising drought followed which saw no academy player make their league debut for over four years. Once renowned for producing multiple players per year, the Eagles' academy struggled to keep up with its south London rivals. A couple of players featured in the early rounds of the cup competitions, but none were trusted, or perceived good enough, to compete regularly in the league.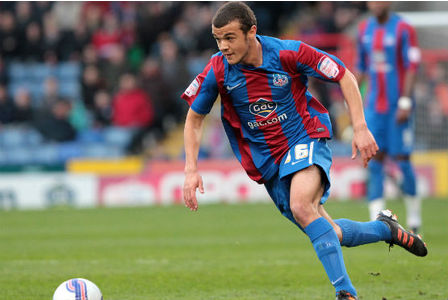 Hiram Boateng's Premier League debut at Swansea City in February finally put an end to the four-year wait, but the Wandsworth-born midfielder has not featured since - despite not looking out of place at the Liberty stadium. Boateng's rise has given Palace fans belief that the academy is beginning to improve, and the 20-year-old even admitted that he hoped he could act as an inspiration for other young players at the club who are yet to receive first team recognition. However, the problems still remain.
Premier League clubs use fallacious excuse that inexperience negatively affects the senior side - and Palace are no exception
Palace's Promotion in 2013 and subsequent Premier League football has ignited the prominent, yet flawed, excuse that clubs struggle to field academy players in the senior team due to their inexperience. Louis van Gaal's press conference comments in the wake of Marcus Rashford's recent success in the Red Devils' first team are far from incorrect: "if a player is good enough then they are old enough," claimed the Dutchman, who has handed debuts to several Manchester United youngsters, despite being under extreme pressure due to his side's worrying predicament.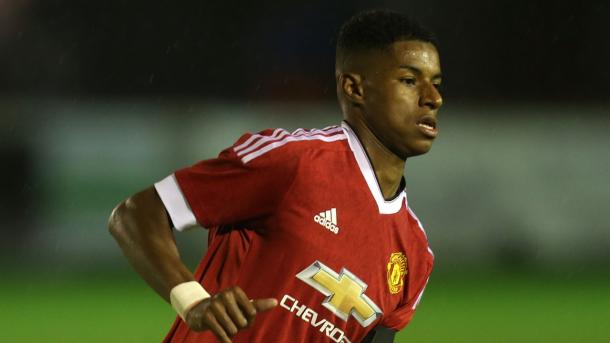 Under-18 facilities are abysmal and promising players have moved on
Maybe Palace's youngsters are genuinely not good enough to fall into the 'good enough, old enough' category, but whose fault is that? Building work at the Beckenham training ground, coupled with the realisation that the land was too small, meant the club had to sacrifice their own academy. The under-18's now train and play their home fixtures at 'Goals' – a recently renovated public facility that is situated a short distance from the first team training ground.
Being close to the first team is one of a few positives for the current crop of under-18 players. They know good performances at youth team level will direct them down the road to an environment in which they can test their ability against senior players at the club, which is good motivation. However, basic facilities at Goals - which are hardly of League One standard - provide the players with a tough barrier. Mandela Egbo, a promising full-back, opted to join Borussia Monchengladbach in the summer as he felt his development was better served in Germany rather than at his hometown club. Egbo's willingness to move on was a warning sign that the club ceased to recognise.
The players in the under-21 squad hardly taste sweeter experiences, playing their home games at council-owned KNK stadium - which is also the home of Isthmian League club, Tooting and Mitcham United. They have also been forced to play behind-closed-doors games at the training ground, while the under-18's will play their final 'home' game at the ludicrously based Warwick university – 114 miles away from Selhurst Park.
Could Palace use Southampton as a model?
Academy games at Selhurst are now a rarity. A distinct contrast to clubs of a similar stature, such as Southampton who stage several under-21 games at St. Mary's and the players take advantage of the privilege. The Saints have one of the most productive academies in the Premier League, and it is partly due to the experience the players gain from playing in front of crowds at top-flight stadiums and training at good facilities.
The under-21 league offers minimal competition, which is made even more concerning by the club's inability to hold onto its Category One status, which saw the academy play against the likes of Manchester United, Liverpool and Chelsea, but are now testing their ability against youngsters from Colchester United, Bristol City and Bolton Wanderers as a Category Two academy.
A gap in the ability among players in under-21 games is often glaringly obvious; teams usually consist of a couple of teenagers, first team players returning from injury, and the unwanted players who have reached the age of 20 and have realised their futures lie elsewhere. There is no emphasis on team success and instead players solely perform to impress either coaches from the first team, or scouts from lower league clubs.
The Eagles have taken the decision to loan out the best players from the under-21 side. Boateng spent the first half of the season in League Two with Plymouth Argyle, Keshi Anderson had a successful spell at Doncaster Rovers before suffering an unfortunate leg break, Sullay Kaikai recently re-joined Shrewsbury Town until the end of the season and Jake Gray has excelled for Hartlepool United. Former Palace striker, Mark Bright, is tasked with detailing the progression of the players out on loan and feeding back to Alan Pardew and his coaching staff.
This shows Palace are making slow progress to recovery from the plight the academy has had over the last four years, but problems still remain and Palace must increase their efforts if they wish to develop players at the same rate as Premier League rivals Southampton, Liverpool, Manchester United and Tottenham Hotspur.