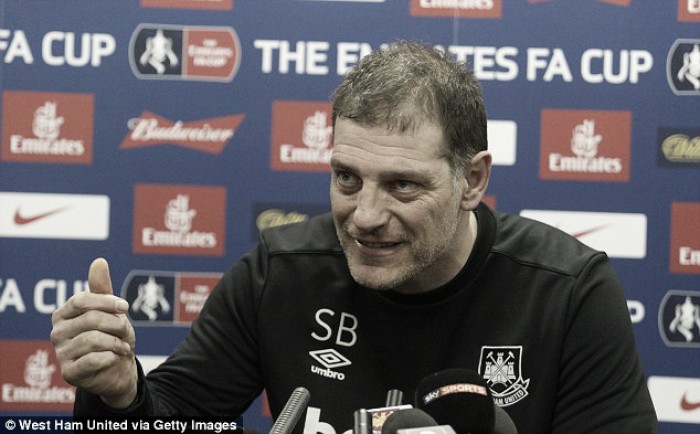 West Ham United manager Slaven Bilic has warned his side of 'wounded lions' at Manchester United ahead of their FA Cup quarter-final clash on Sunday.
Treading carefully
West Ham head to Manchester in a rich vein of form, having remained undefeated in their last six matches in all competitions. The same can't be said for their hosts, however, having lost their last two matches; being edged out against West Brom and the 2-0 European defeat to Liverpool on Thursday night.
However the Croatian coach remains wary as United's loss at FC Midtjylland sparked a four-game winning streak which included the 3-2 win over title contenders Arsenal.
Bilic told the media ahead of the game that it would "dangerous" and "suicidal" to approach the match like Louis van Gaal's side are "playing badly", and thinking that they will "cruise it".
Bilic insisted that they "won't do that" as he labeled their victory over Arsene Wenger's side a few weeks ago as "simply brilliant".
He continued saying that Old Trafford was one of the "biggest stadiums" and that United were one of the "biggest clubs in the country". He says the "wounded lions" will be facing a "massive game" against Bilic's side.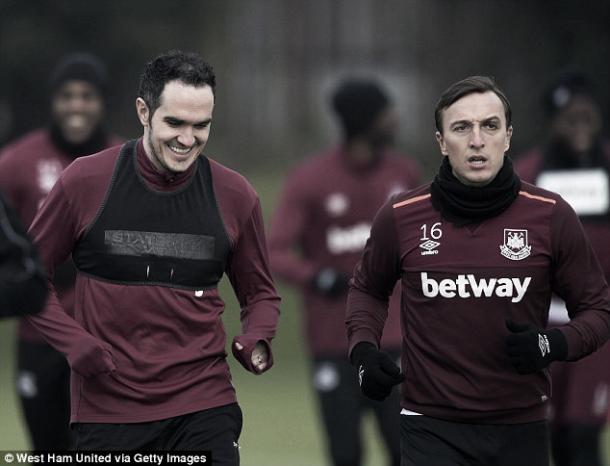 Bold moves
The only way seems to be up at the moment for West Ham, as they sit just a point outside the top four in their final season at the Boleyn Ground before the move to Olympic Stadium next summer.
Their performances have obviously driven demand as the club are looking to extend the capacity from 54,000 to 60,000 due to rising ticket needs, which Bilic has described as a "bold move" from the club.
He said that it shows that the club have a "massive base of fans" and said it is a "big massive step" and a "brave decision" from the board to move across the capital.
West Ham United will visit Manchester United at Old Trafford on Sunday, March 13 with kick-off at 4pm GMT.