 Arsenal are staring down the barrel at their worst week in the club's history during Arsene Wenger's tenure - which even for them takes some usurping.
After a shock FA Cup exit to Watford last Sunday and a less than surprising one in Barcelona on Wednesday night, The Gunners head to Goodison Park and Everton this weekend with the possibility of being all but eliminated from a third competition in the space of just six days.
It all adds up to a growing cauldron of pressure for manager Wenger. Now, his latest musings in The Times have raised eyebrows, with the fanbase growing tired of their once adored Frenchman's constantly muffled soundbites.
Wenger insists he 'built the club on his own'
In his interview he believes that he has built the club with little outside helo and with sheer effort:
"Look, I have no doubt about my huge motivation," said Wenger.
"I just think I built the club...in the way I did it with hard work, without any external sources.
Wenger goes onto to say; "I think if you compare the club with the moment I arrived and the club where it is today, we have moved forward and without any money from anybody."
Frenchman gives more time to club than ever
There can be no doubting Wenger's commitment to the club. He loves Arsenal; he breathes it.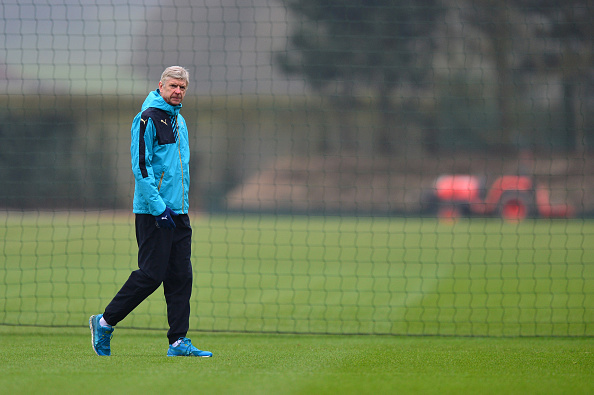 The former FC Monaco coach says he feels more motivated today than on his first day he arrived at London Colney. He also notes the growing responsibility and pressure at the club.
That is the situation he faces now and has done in spells over the past few seasons, as even the most obdurate of Wenger supporters has begun to err on the side of change.
Wenger's 'love' for the club is blinding him
Wenger also speaks of the notion that image and what people think are different. That is true. But what is also unwavering is Arsene Wenger's self image as boss that has not altered. He is still the same purist student of the game.
But his latest comments - whilst educated - seem to lack caution. Before his tenure began in North London, Arsenal had been enduring hard times; George Graham and bung-gate, Bruce Rioch - despite bringing in the majestic Dennis Bergkamp was struggling and the club itself was languishing in mid-table in the Premier League.
But, the club had had prior success. Perhaps not of the swashbuckling brand of course, the '1-0 to the arsenal chime' is testament to that. However, for a club who have won ten other top-flight English crowns in their history, the words of Wenger feel poorly judged.
Arsenal have no European silverware under Wenger
It is not only that. Arguably Wenger's biggest shortcoming is his European nouse. The closest he has come to guiding the Gunners to success on the continent, is perhaps not the Champions League Final defeat to FC Barcelona in Paris, but via a penalty shootout loss to Galatasaray in the Uefa Cup Final in 2000.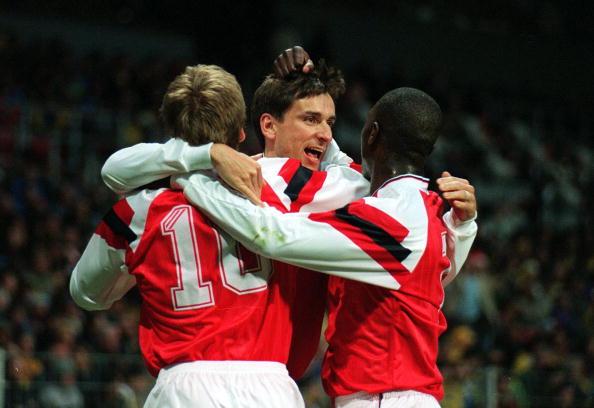 It was only four years before Wenger arrived, that Arsenal won their first and still only major European trophy after beating FC Parma in the 1994 Cup Winners Cup final in Copenhagen, courtesy of an Alan Smith volley.
It is also worth noting, that in that particular campaign, Arsenal had recorded a 7-0 drubbing of Standard Liege to reach the last eight that year. Goals have not just come from the arrival of Wenger.
Arsene Wenger has one year left to run on his current contract, but against a growing - almost tidal - wave of criticism and vitriol from the fans and some corners of the media, the 66 year-old is having to battle his toughest of fights.
In every interview and press-conference that passes, the growing frustration of Wenger is palpable. In his mind he remains staunch. That only serves to portray the way that the Arsenal boss is thinking.
If Wenger's perception does finally budge however, then that may be a big factor in change. A change which many would say despite the love of thousands - nay millions - of Arsenal fans worldwide, is now necessary.