 Jordan Henderson has had a tough season thus far.
After being handed the captaincy, the manager who showed such faith in him and had brought out his best form, Brendan Rodgers, was sacked and Jürgen Klopp arrived to begin Liverpool's long-term ascent back up the table.
Despite featuring regularly under Klopp, rumours continue to circulate over his position at the club, as the new manager from Germany may not be his biggest fan.
Add in the injury problems this season, with the chronic heel issue becoming a significant distraction, and Henderson has not managed to showcase the form from last season, where he contributed more goals and assists combined than any other player at the club, with the exception of Raheem Sterling.
His performances, work-rate and attitude earned him the captaincy, succeeding the legendary Steven Gerrard, but he has been unable to kick on in 2015/16.
Plus, there are a few factors that could see his time at Liverpool draw to a close this summer.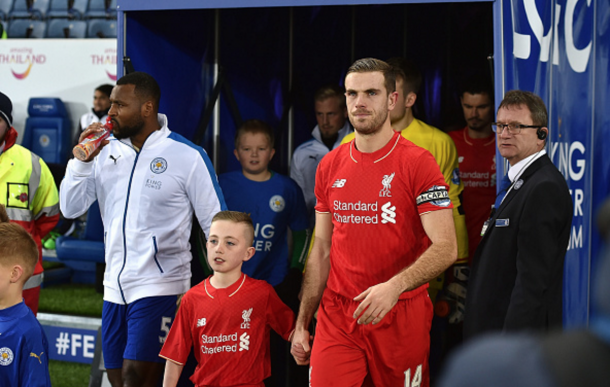 Reds' current options posing a threat?
Firstly, the other central midfielders currently at the club have all impressed this season when they have played.
Emre Can is the most obvious example, building on from his bright, but hugely inconsistent form from last season, where in fairness he was deployed in a number of positions.
Under Klopp, Can has established himself in the centre of the pitch (it would be ideal if this could happen at international level for the young German, instead of featuring at right-back) and he will no doubt continue to become a key player under the new manager.
That will probably be alongside a summer recruit who will perform a deep-lying playmaker role, akin to what Liverpool last had in Xabi Alonso or briefly Steven Gerrard in the second half of the 2013/14 season.
Joe Allen has improved this season also under Klopp (or because he's grown a beard and looks similar to Andrea Pirlo), playing further forward whenever he has featured.
The Welsh international has hardly set the world alight by any means, but he keeps play ticking over, makes runs into the box and can finish, such as his equalising goal against Arsenal at Anfield.
Against Southampton in the first-half, he was near his best, providing evidence for why Rodgers brought him to Liverpool in 2012. But he was outmuscled and dwarfed by Victor Wanyama in the second half, so Allen cannot be relied upon to play a defensive midfield role.
At 26, he may want to be playing regular first-team football, but that is unlikely to ever happen at Liverpool, so he could even move on this summer.
However, if he is happy remaining a squad player, then he is certainly good enough to remain one, even in Klopp's potentially revolutionized squad next season, and the finances Liverpool would receive for selling Allen would not amount to a great deal – probably between £5-10m and certainly a loss on their £15m outlay.
By comparison, Henderson would fetch at the very least £20m and definitely £25m minimum if sold to an English club, with Tottenham apparently keen on his services.
James Milner is another who has got better as the season has progressed, settling in after his transfer from Manchester City.
His wages are still ridiculous, and he cannot take a set-piece, but from open-play his crosses are dangerous, his energy and work-rate are unquestionable, but crucially he has been linking up well with the likes of Philippe Coutinho and the other attackers in recent weeks.
He is also, as the cliché goes, 'a manager's dream', filling in a number of positions, even including left-back.
All Liverpool fans expect their players to work hard, indeed all football fans, so to see Milner early on running around but constantly giving the ball the away irked most, but he has definitely improved in 2016 and is also Liverpool's best penalty-taker post-Gerrard.
Whether all this is enough to see him survive the summer remains to be seen, given his age, at 30, and wages, but like Allen his sale will not bring in big funds.
At their best, Henderson offers more than Milner, and is faster, younger and more dynamic – but that is exactly why he is valued higher, and if Klopp feels Milner (or a new arrival) can provide that work-rate role, then Henderson's days may yet be numbered.
New arrivals to add extra competition?
Secondly, if Klopp brings in a couple of new midfielders Henderson's place will automatically come under threat. A number of names have been linked in this position alone, including Borussia Dortmund's Ilkay Gundogan, Udinese's Piotr Zielinski, Borussia Mönchengladbach's Granit Xhaka and Malaga's Ignacio Camacho.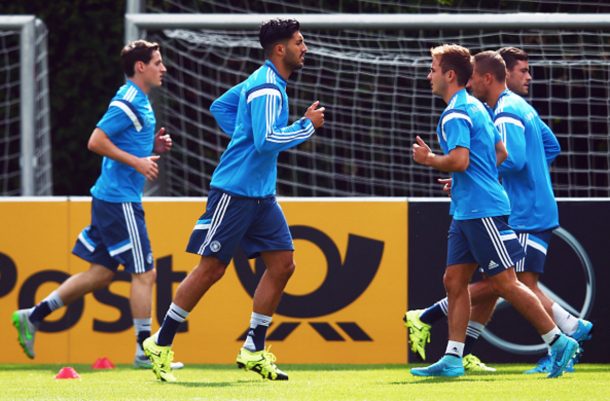 Even possible attacking arrivals such as Mario Götze from Bayern Munich could push other players deeper on occasions, for instance Coutinho proved he can play central midfield during Liverpool's title challenge in 2014. Consequently, this would reduce playtime for the central midfielders further, putting pressure on Allen, Milner and Henderson.
Thirdly, Henderson turns 26 in June, and will not want to return to playing in unorthodox positions such as right-back, which he did sporadically to cover injuries and gain minutes on the pitch.
Therefore he cannot go down the same road as Lucas Leiva, who could save his Liverpool career yet again from annual speculation by impressing in his new position – the middle of defence.
Lucas is coming out of his prime now at 29, losing pace having been hindered by injuries, but the Brazilian has looked good in his few appearances at centre-back, and could become first choice there, although he'll face tough competition in Mamadou Sakho, Dejan Lovren and new arrival Joël Matip.
However, Klopp should be able to concentrate on other positions this summer with Lucas added to his growing list of centre-backs, while Lucas at least can increase his chances of football by being able to cover two positions – defensive midfield and centre-half.
Henderson to have to settle for second-fiddle?
Finally, even if Henderson did stay at Liverpool next season, he will probably begin the season under Klopp as third-choice central midfielder, behind Can and a new arrival.
Subsequently, it is extremely difficult to envisage Henderson holding onto the captaincy, with the likes of Sakho and Lucas viable candidates, while Can could step into that role in the future.
However, Henderson would surely feel even more aggrieved should he lose the captaincy to any to these players, having beaten them to the captaincy in the first place a year ago.
If a top-class leader arrives and become captain, Henderson may have fewer complaints. Being the first successor to Gerrard with the armband represents an extremely tough act to follow, and a managerial equivalent may be David Moyes following in the footsteps of Sir Alex Ferguson at Manchester United.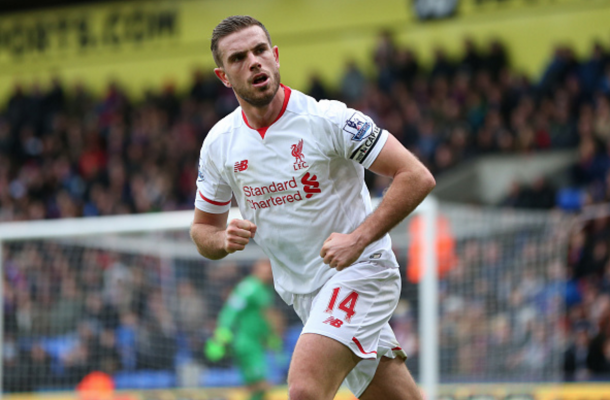 Henderson may not enjoy such a comparison, but it is up to him to ensure he avoids a similar fate.
Henderson's ethic has never been in doubt, but whilst rising through the ranks at Liverpool he could accept being left out of the team or being played out of position, as he strived to prove Rodgers wrong on offering Henderson to Fulham in exchange for Clint Dempsey in 2012.
However, now he is captain, established and in his prime he may react differently if he loses the armband and his regular place at Liverpool that he had worked so hard to establish.
With the exception of Can, every central midfielder is at risk of Klopp's axe in the summer, but Henderson arguably more than anyone else given his position in the squad and the finances he would attract.
In order to convince Klopp not to take the money and run, Henderson has to overcome his injury problems and fast, as only a return to his best can save the current Liverpool captain.