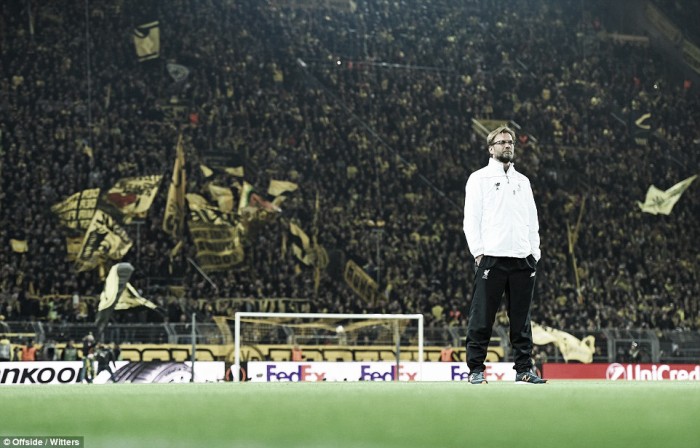 Once the pre-match pleasantries had been completed, and there were certainly enough of them, it was thought that the headlines were already written.
Jürgen Klopp was taking his new love back to the empire he had helped create, a place that welcomed his visit with open arms, but one that was ready to crush the new-found love.
If half of newspaper column inches were to be adorned with praise for the harmonic version of You'll Never Walk Alone, sung by both sets of fans minutes before kick-off, then the other half were expected to describe a routine victory for Borussia Dortmund.
After all, the Germans are hot on the heels of European superpower Bayern Munich in their own league, whilst Liverpool are struggling to even qualify for Europe next season.
In addition, the Reds' European decline over the past seven or eight years showed no evidence that the current crop of player's had either the talent, or know-how, to put themselves in pole position ahead of the return leg at Anfield.
But that's just what they did.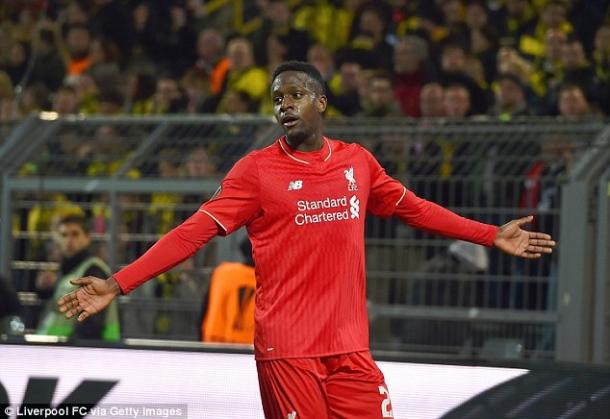 Liverpool have been dire in Europe post Benitez
Whilst many favour to talk about Liverpool's European glory of the 70's and 80's, you don't have to go back all that far to find a period where the Reds were one of the most feared teams in Europe.
The consistency required for all-conquering Premier League success never quite came under Rafa Benitez, but his European record on Merseyside was second to few.
The Champions League was won in 2005, whilst a final was narrowly lost in 2007. The years in-between those finals saw a last 16 defeat to Benfica, however the semi and quarter final's were reached respectively in the two years following 2007.
Benitez yielded five consecutive season's where Liverpool reached at least the last 16 of Europe's Premier Club Competition, a place which they haven't been back to in the year's following his departure.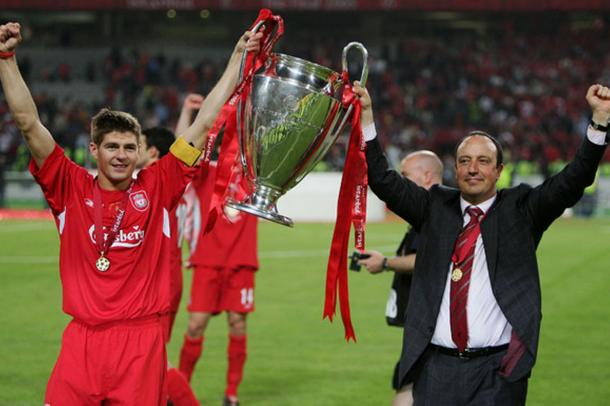 Roy Hodgson helped Liverpool limp into the Europa League last 32 the season after Benitez's departure, but his incompetency in the league ensured that he'd never get to manage the club in a knock-out tie.
Kenny Daglish took over, and whilst he improved the league form and enjoyed success in the domestic cup, his second stint at the club saw more European disappointment, the Reds being dumped out by Portugese side Braga in the last 16 that year.
Brendan Rodgers couldn't turn things around in European competition either, knocked out of the Europa League last 32 twice, whilst one season in the Champions League ended with a group stage exit.
Whilst playing Dortmund in a European quarter final might be the most significant thing Liverpool have done outside of England in some year's, it's obviously far too early to suggest that Klopp has improved on the records of the three that went before him.
Lack of European nous has blunted progression recently
What is clear to see, though, is that Liverpool finally have landed another manager with the know-how to navigate his way around tricky European ties, establishing that a different kind of setup is needed to that which wins Premier League points.
Benitez knew this, and there's plenty of evidence for it. Whilst the famed battles with AC Milan and Chelsea will live longest in the memory, only the youngest of Liverpool fans will fail to remember beating Real Madrid 0-1 at the Santiago Bernabeu, and Barcelona 1-2 at the Camp Nou. The Reds would progress on each occasion.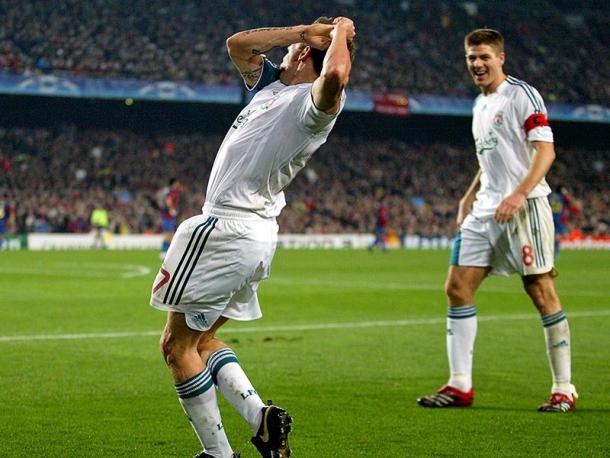 It was in these type of games that those following Benitez, namely Rodgers, would fall. One fairly fresh in the memory is when Liverpool beat Zenit St Petersburg 3-1 at Anfield, but it wasn't enough after an ill-disciplined 2-0 defeat in Russia.
Two years after, similar mistakes were made by the Ulsterman, Liverpool gunned down away from home by FC Basel in the Champions League. That result eventually left the Reds needing to beat the Swiss opposition in their final game to progress. They could only muster a 1-1 draw, and that was achieved thanks to a late Steven Gerrard free-kick.
Klopp unbeaten in Europe so far
It is here, in such games, where Klopp has already shown that Liverpool now have the right man at the helm. Coming in during October, he finished off the job that Brendan Rodgers started, progressing as group winners in the Europa League.
Liverpool were expected to beat Augsburg in the next round, and did. They only required a 1-0 win at home to clinch things, having settled for a 0-0 draw away in Germany the week before - a solid result when using hindsight.
Manchester United lay in wait for the last 16, and again Klopp came up trumps. The Reds ran riot at Anfield, winning 2-0, a scoreline kept so low thanks to the heroics of David de Gea. Firefighting a quick United start in the return leg, Philippe Coutinho's goal secured a 1-1 draw and set up the meeting with Dortmund.
Progressing in such convincing progression against their bitter rivals was evidence of the progress being made under Klopp, but it looked like an evenly spit contest from the outset.
Going to Dortmund was a different kettle of fish altogether. Few, if any, gave Liverpool a prayer of coming away with anything other than a loss.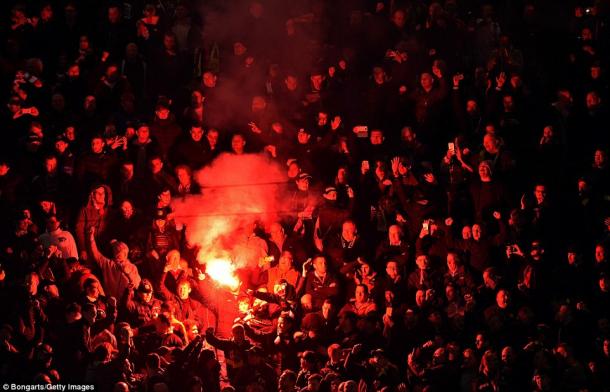 Reds shine at the back, Origi an inspired selection
The game ended 1-1, with Divock Origi's first half opener being cancelled out by a Mats Hummels header, just minutes after the second half had got underway.
Origi's selection was one that puzzled many, a string of pundits feeling that Daniel Sturridge had to start, being the senior striker amongst Liverpool's ranks.
However, 20-year-old Origi posesses the power and desire to press that Sturridge lacks. His energetic performance, and well taken goal set the tempo for the rest of the team.
Futher back, it was an accomplished night for all four of Liverpool's starting defence, something that you've rarely been able to say this season. Nathaniel Clyne, Alberto Moreno, Dejan Lovren and Mamadou Sakho were all superb - the latter's block to prevent a certain Henrikh Mkhitaryan goal summing up the sheer commitment of Liverpool's players to frustrate an attacking unit, considered by many to be amongst the best on the continent.
Of course, it could have all been different if not for one or two moments, including that Sakho block. That counted at both ends though. With Liverpool giving Dortmund as good as they got, the visitors could have won the game had it not been for a majestic performance from Roman Weidenfeller in the home goal.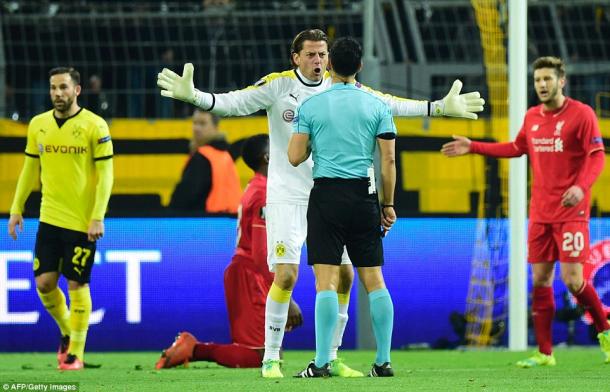 Not a landmark result, but one that shows the tides are turning
Whilst all of this is very promising, to say the least, it would be naive to hail the tie as a complete success, when Dortmund could easily come to Anfield next week and roll the Reds over.
After all, they are a very good team, led by a very good manager. Sometimes good teams win football matches, and this may be something that Liverpool fans have to accept come 10PM next Thursday.
However, should the Merseysiders do what many initially believed to be the impossible, and roll over Dortmund, the world may well sit up and take notice.
If not, then Liverpool might have to wait another year or two for European success. That wait is set to be made far less painful though, as the signs are there that it's going to come under Klopp.