 Plenty of transfer talk has circulated in recent days, but Liverpool manager Jürgen Klopp has plenty to focus on yet before this season comes to a close.
So far, the German's time at the club has been marked by inconsistency, particularly against 'lesser' teams after putting in encouraging displays when playing the big boys.
However, slowly but surely Liverpool's form has begun to pick up in 2016, particularly in its reliability. Results may not be electric, but the signs are getting greater that Liverpool can still achieve something this season, let alone emerge as a strong force for next season.
In days gone by the Reds may have expected to defeat Tottenham at Anfield, given their record against the Londoners and their overall history. On the other hand, with Tottenham's title-chasing side so impressive under Mauricio Pochettino, the draw, and the enlightening performance that went alongside it, was another step in the right direction.
Klopp's men followed this up further with a brilliant European display in Germany, against Europa League favourites Borussia Dortmund. With the hype of the tie, the atmosphere and Klopp's return to his old club, it could have become an uncomfortable night for those in red.
Conversely, it was the opposite, as Thomas Tuchel's side struggled for rhythm and Liverpool were resolute in defence, and had enough chances to even win the game.
That may come back to haunt them, but for now the Reds have ensured Thursday night will be a tight, tense and classic European affair, as they have kept the tie alive when many expected them to be swept aside by one of the world's in-form clubs.
How should Klopp and co. set up on Thursday?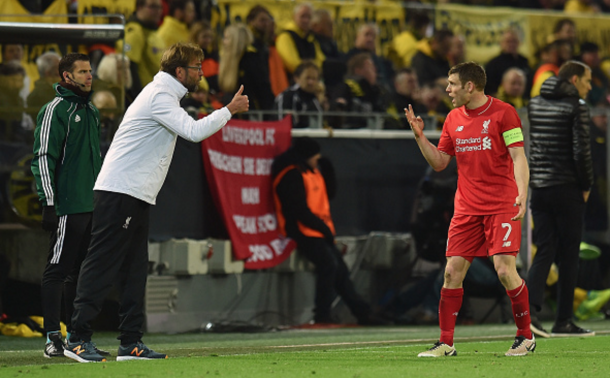 Questions now turn to the line-up.
Divock Origi has enjoyed his best week in a Liverpool shirt, netting the priceless away goal in Dortmund, before coming on as a substitute for the second half against Stoke City and scoring twice. Liverpool impressively put Stoke to the sword with a rotated side, but now Klopp has to get his team selection spot on for Thursday night.
Origi has been so impressive, and given Daniel Sturridge played the full 90 minutes on Sunday, does that mean the Liverpool manager will go with the young Belgian? Or could he even pair the two together?
Sturridge did impress against Stoke, and would be desperately disappointed to miss out starting both games against Dortmund, although Klopp has to do what he thinks is best for the team.
Ultimately, it will come down to the tactics – if Liverpool want to go out on the attack and take the game to Dortmund, then Sturridge and Origi may well continue their partnership from the weekend.
If Klopp wants the Reds to frustrate Dortmund and slow them down, like in the first leg, then starting Origi on his own makes sense for his work-rate and so the midfield can be packed.
Despite knowing any win at Anfield will be enough, Liverpool remain the underdogs for this tie, which demonstrates the challenge they are still up against, and the quality of this Dortmund side.
Offensively, they will not be as poor as they were in the first leg, and the away goal advantage Liverpool currently have will probably be wiped out, so containing the German team is perhaps not wise for the full 90 minutes. A goal early on for Liverpool, followed by a more defensive stance, might be the best way forward for Klopp on Thursday.
Reds can wind back the clock with Dortmund triumph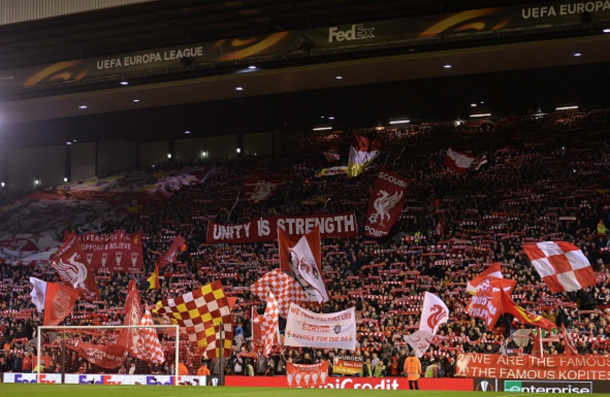 It would certainly resemble a throwback to famous European nights gone by, particularly when Liverpool were under Rafael Benitez's stewardship.
Those famous triumphs over Chelsea at Anfield contained early goals, as did the first leg win over Juventus in 2005. This season could have numerous similarities with that illustrious year for Liverpool, which was Bentiez's first season at the club, after arriving from Valencia.
2015/16 is also Klopp's inaugural campaign, and both got off to similar inconsistent starts – struggling in the league but performing well in the League Cup and eventually in Europe.
Rafa's Reds took their time, but once past Olympiacos (thanks to a renowned Steven Gerrard thunderbolt) they then hit their stride in the Champions League. Klopp has witnessed a comparable upturn in European form, triggered by their brilliant victory over Manchester United in the last 16.
Both seasons will end up with a League Cup runners-up medal, but could yet also include European trophies. Klopp may not be able to replicate the prestige of Benitez's incredible European Cup win, but claiming a record-equalling fourth Europa League crown could have just as big an effect.
Winning the Champions League in 2005 meant the Reds were allowed into the competition the following year, despite finishing fifth in the Premier League. It was a rule change by UEFA which has continued to evolve. Now, the Europa League champions also receive a Champions League place, and again Liverpool need it, as fourth looks a distant dream for them.
With Liverpool in Europe's top table in 2006, Benitez could continue to improve the side, which led to a succession of top four finishes, trophy challenges and fantastic memories.
For Klopp to take Liverpool back to their status as one of the world's premier clubs, progressing past his old side, one way or another, could result in another famous European triumph that provides the springboard for future success.