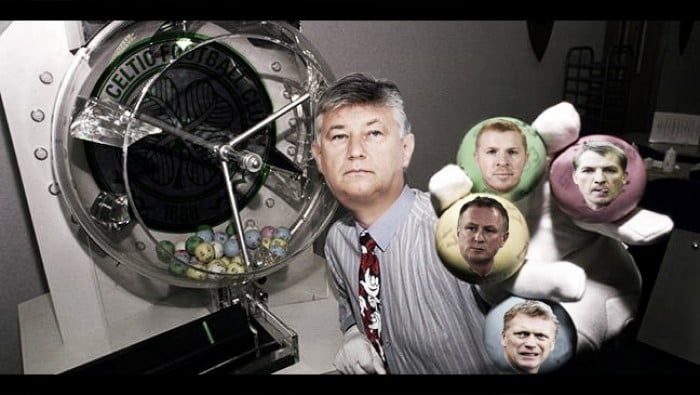 The heat hadn't died down yet from the humiliating defeat to Rangers when Celtic manager Ronny Deila announced his intention to stand down from his position at the end of the season. The Norwegian said in his press conference that the decision had been in the making for a couple of weeks, however it can only be assumed that last Sunday's Scottish Cup semi-final defeat was the last straw.
The 40 year old said one of his main reasons for quitting is the lack of development in the side since the last six months. Deila immediately won the fans over almost two seasons ago when he replaced Neil Lennon with the vow to bring attractive pressing football to the club. Unfortunately, his vision was not matched with reality as Celtic have been seen by some as a team in regression. There will be various extra reasons for Deila's decision to move on, most of which will be for behind closed doors, however most fans can already guess some of them.
Nevertheless, the Celtic fans look on to the future and who will be leading the charge for what appears to be a sixth consecutive Scottish title as well as Champions League football. After two painful spells out the premier European competition, the followers of The Hoops will be desperate to be where they believe the Scottish league winners belong. Although Deila's departure seemed to be always coming, many managers didn't appear to put their hat into the ring until the official decision was announced earlier this week.
Come back to what you know?
The first to appear interested in the job at the helm at Parkhead was former manager and player, Neil Lennon. The man Deila took over from in 2014 seems to be very interested in his old position even though his departure was met with some criticism of the internal structure by the outgoing gaffer. A spell to forget at Bolton Wanderers that was plagued with financial turmoil would seem a distant memory if Lennon was to return to Celtic who are financially sound at current. However, the former Northern Ireland international midfielder has had his fair share of bother since he joined his boyhood club in 2000. His managerial and playing spells in Glasgow weren't comfortable with death threats and other issues a current in his life. Only this week Lennon suffered abuse from attendees at a Noel Gallagher gig at Glasgow's SSE Hydro arena.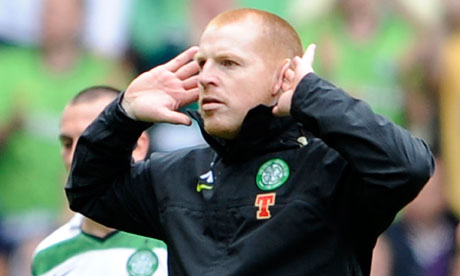 Every right-minded person would be behind Lennon in his outside troubles that he faces, but on the other hand, Celtic fans will also be looking at what's on the pitch should Lennon return. Many fans believe that The Hoops need change…and fast. Performances have not been up to the level expected and the team is bloated with players, most of which are attacking midfielders. Furthermore, the current system only makes use of one striker and two holding midfielders. During Lennon's four season stint at Celtic, he also chopped and changed his team mostly to suit the environment but arguably found most league success by playing with two strikers – Anthony Stokes and Gary Hooper. Currently, only Leigh Griffiths, a player Lennon signed, is the only one firing in the goals from the striker position and the other strikers are seen as just not good enough.
Lennon currently has an almost identical record to Ronny Deila, however the infamous Last 16 Champions League campaign goes a long way in advancing a positive opinion on the Irishman over the Norwegian. Season after season, budgets would be cut a little further and players would be sold on for big money and this eventually got to Lennon who, it has been said, couldn't go on like this any longer. Lennon's cup record, like Deila's, was also not up to standard and there were several results that were seen as embarrassing such as defeats to First Division Ross County, FC Sion, Greenock Morton as well as failing to clinch the league title at Ibrox. Another Lennon appointment could be seen as the safe option from the board, but I don't believe that it would be the lottery gamble as the fans will know full well what they will be getting.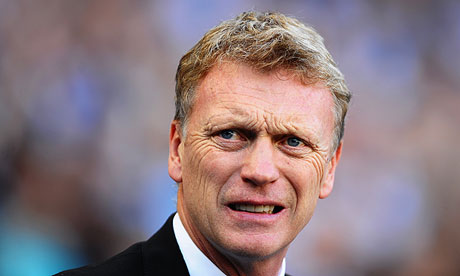 Will Moyes take over The Bhoys?
Another name thrown about is former Manchester United manager David Moyes. The ex-Celtic player has had other managerial spells most notably with Everton as well as a short time over in Spain with Real Sociedad. Moyes is a popular name with the Celtic fans with a lot wanting him to take over from Deila. He does have his critics however. Fans of Celtic and Everton have remarked that they will not be overjoyed with his appointment as they have had first-hand experience of supporting a team lead by the Glaswegian. His time at Manchester United and Real Sociedad show that there are obvious weaknesses in his managerial style, yet Moyes did do some admirable things with The Toffees on a shorter budget than his fellow competitors. Although it doesn't count for a lot, Deila's Celtic did manage to beat Moyes' Sociedad in last year's pre-season campaign at St Mirren Park.
Is it a gamble in Lawwell's Lottery to appoint David Moyes as the next manager? Some would say it probably is and that is down to one fundamental reason, he hasn't been a 'winner' at any of the clubs he has been at. At Everton and Sociedad, fair enough, they are in a competitive environment and their budgets are far outweighed by the heavyweights but at the same time, cup competitions are what these teams are looking to win and there wasn't much of that either.
At Manchester United, a massive club for winners, he took the reins of a squad that was decreasing in quality, but even with the massive amounts he spent in transfers, he left on a whimper. To his credit, Moyes did take United far into the Champions League in that season, and this could bode well for him if he were able to replicate that at Celtic.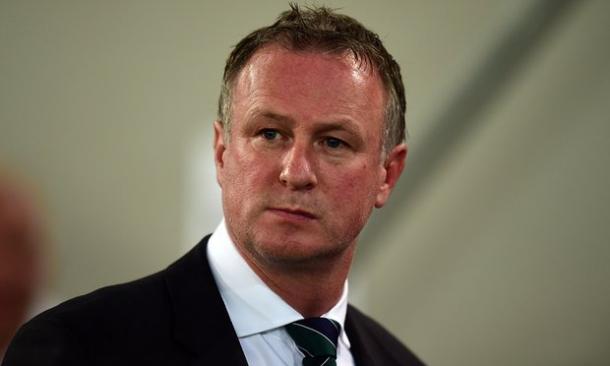 Another O'Neill to lead the charge?
The next Northern Irishman that has been rumoured to be the next boss is current national team coach Michael O'Neill. Unlike Scotland, Northern Ireland will be going to the Euros in France this summer but with a squad that lacks less quality on paper than the one across the water managed by Gordon Strachan.
Some would say O'Neill has managed to perform a minor miracle by taking his country to the European Championships while others would say that it was no mean feat due to what appeared to be one of the weaker groups in qualifying. Nevertheless, he has managed this while keeping Scottish Premiership players in the national set-up such as Niall McGinn, Michael McGovern and Josh Magennis. On paper, the squad doesn't look all that great with a few special players in amongst what I believe are a majority that are not eyebrow raising.
For the past few months O'Neill has been my choice for manager because of the way he has handled the Northern Ireland squad. He is a definite gamble, which is what the majority don't want in this period of needed stability, but his record with the North suggests that he will be able to handle Celtic in its current state – an average team sprinkled with a few special players.
His motivational and man management skills also seem to be on point as he has been able to get the best out of each of his men – that's why they are going to France and us Scots aren't. Celtic are not at the level they once were, even three seasons ago. They are now competing with teams the standard of Malmo, Rosenborg, FC Copenhagen and to an extent Ajax for Champions League places. O'Neill has shown that he can bring a team to the fore when the cards are down and that is also what Celtic need, especially if the board will not increase the transfer budget next season.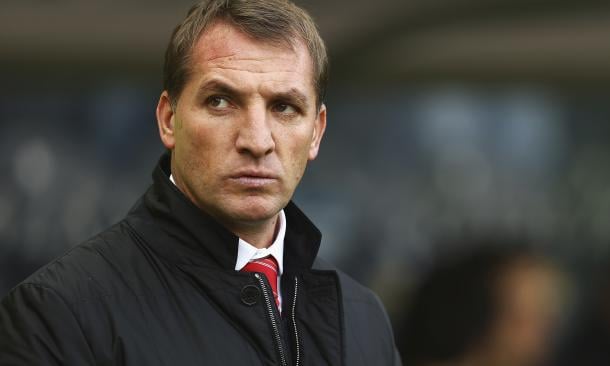 Rodgers not so much dodging Celtic question
Lastly, a name that has popped up has been ex-Liverpool manager, Brendan Rodgers. The third and final Northern Irishman in this piece is another name that has been close in the bookmakers' list of potential Celtic suitors. He once remarked saying he would walk to Celtic Park to manage the club. I believe Rodgers is a peculiar choice as he will, like Michael O'Neill, be facing parallels of a previous managerial spell. It would be ridiculous to compare the qualities of Luis Suarez and Leigh Griffiths, but they are both goal scoring strikers who will be vital to how any manager does at their respective clubs. In The Reds' topsy-turvy quest for Premier League glory with Rodgers at the helm, the consensus was that Suarez was the driving force behind that, much like how Jamie Vardy is at Leicester City now.
Of course Vardy has had providers such as Riyad Mahrez and Suarez had Daniel Sturridge, but Leigh Griffiths hasn't had that established partner in play. Rodgers has shown that he can handle and embrace quality strikers and in Griffiths' development as a player, Rodgers could get even more out of him. With the resurgence of Tom Rogic in the attacking midfield role, perhaps Rodgers could make a partnership out of the two.
What is for sure is that whoever becomes the next Celtic boss has an immense job on their hands. Outgoing Ronny Deila recently said that nothing can prepare you for the Celtic job as it is constant pressure and when things are not going your way you can definitely feel the tension. The league will be even harder to win next season and three years out of the Champions League is unthinkable to some fans.
Thus, the board must appoint a manger they are sure is going to hit the ground running and additionally back him with the transfer funds to compete at a domestic and European level. The majority of fans no longer want projects, they want finished articles. A repeat of this season could push some fans over the edge and numbers at matches would continue to drop and perhaps there would be a rise in protests with the blame firmly on Chief Executive, Peter Lawwell.