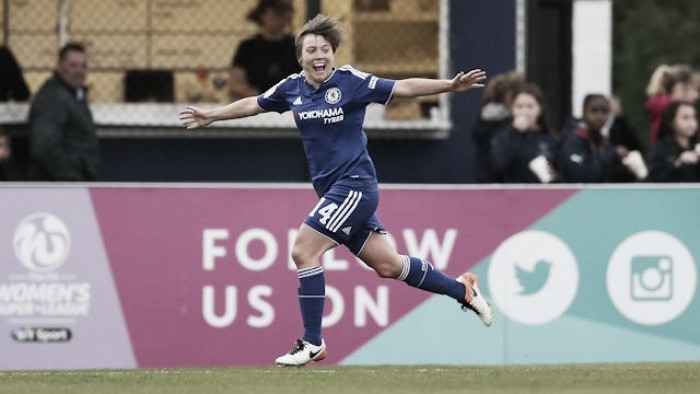 Chelsea Ladies faced their cup final opponents Arsenal this week, defeating them 2-0 to make a real statement ahead of their big game at Wembley, but their focus will be remaining on the league for now.
Focus on the league
Emma Hayes is concentrating on the club's upcoming games with Liverpool Ladies, and after a "very good" start to the season she doesn't want to see their hard work be put on the back-burner because of the squad's focus wandering over to the FA Women's Cup final.
Chelsea will face back-to-back fixtures with Liverpool and Hayes insists she is not "thinking about Wembley" as she wants to continue picking up the points in the league, insisting it's about "getting the job done in 90 minutes".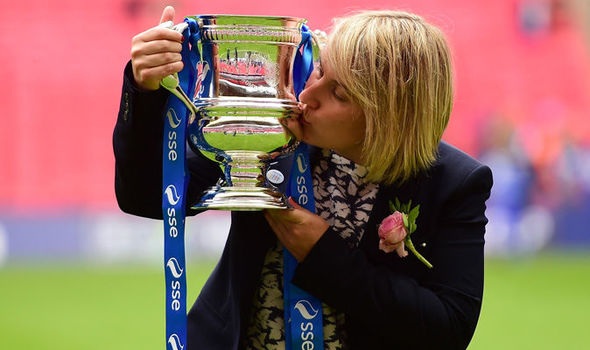 Making a statement
Even though Hayes isn't concentrating on the final with Arsenal, their victory over them in the league just days after a thrilling 120-minute encounter with Manchester City was a real statement of intent. Hayes felt that her side were "always in control of the game" and that it was the "performance of champions" even though the game against City "took a lot out" of their tank.
It was Fran Kirby who was making all the headlines with her impressive individual performance - scoring in both halves - and Hayes is happy to see her "finding top form again" after getting "very little game time" during her international spell with England.
But Hayes believes the disappointment of her time with England has "served as a good thing" as her manager is confident it has made Kirby more determined to "prove a point" for the next set of international games.
Hayes also gave praise to Drew Spence's performance, after coming from the bench and making a "big difference". But her impressive performance is causing her manager difficulty in selecting a side, claiming it's "giving [her] headaches, making [her] life miserable" but in a good way.
It's a pleasant dilemma to have for Hayes, who will be hoping that her squad can continue their good form in the weeks to come. Even though she isn't focusing on the game, the double-winning manager will definitely be hoping Chelsea can perform in a similar manner to how they did last night in the cup final.