 Mamadou Sakho will not be considered for Liverpool selection whilst he is investigated by UEFA on the basis of a failed drugs test, the club have today confirmed.
Sakho failed test after United game
Reports broke early on Saturday afternoon that the Frenchman had been suspended by the club on the basis of failing a test, which is said to have taken place following a Europa League game against Manchester United in March.
Although nothing is confirmed, rumours suggest that Sakho is guilty of taking a fat-slimming drug, similar to one which saw teammate Kolo Toure face a lengthy suspension earlier in his career.
Before Liverpool released their statement, stories suggested that he'd been suspended by the club. However, this is not the case, but he won't be considered by selection whilst the UEFA investigation is ongoing.
He has until Tuesday to respond to European football's governing body.
Liverpool statement
Liverpool's statement, released at 1:30PM, read:
"Yesterday, Friday 22nd April 2016, a formal communication was received from UEFA stating that they are investigating a possible anti-doping rule violation by Mamadou Sakho.
"The player will respond to UEFA on the matter.
"The player is currently not subject to any playing suspension. However, the club, in consultation with the player, has decided that while this process is followed the player will not be available for selection for matches.
There will be no further comment at this time."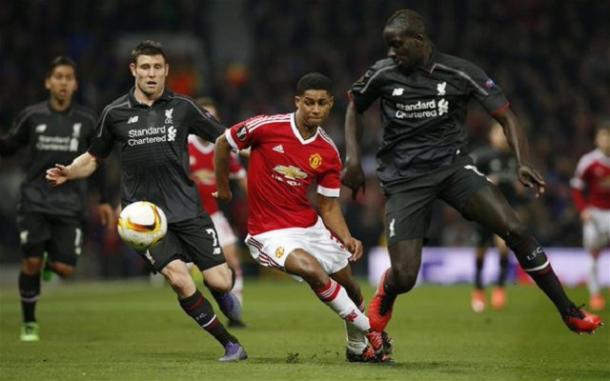 Although it's too early to speculate on what could happen, it's a huge issue for Liverpool, given that arguably their best centre back could miss the rest of the season and more, should he be banned.
First team regulars Emre Can, Divock Origi and Jordan Henderson have all had their season's all-but-ended in recent weeks with injury, leaving the Reds' Europa League chances looking slimmer by the day.