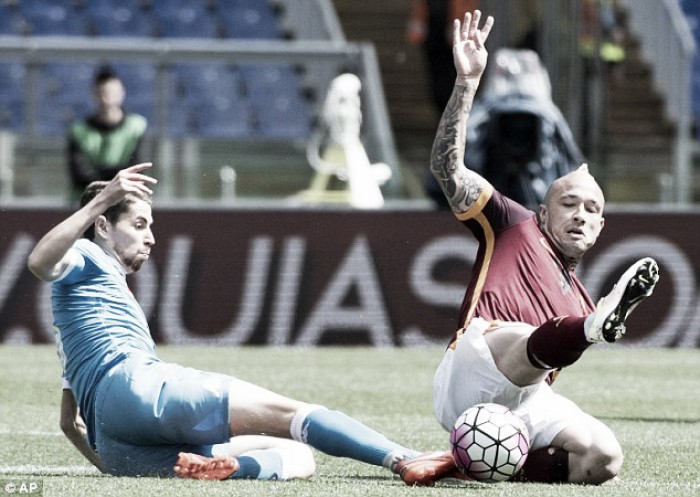 Incoming Chelsea manager Antonio Conte has sealed a deal to make Roma midfielder Radja Nainggolan his Stamford Bridge signing, accroding to reports.
On the move
It was reported by Standard Sport last month that the Belgian was considering a move to the English capital and these reports suggest that he has signed on at Stamford Bridge in a £31million deal.
Despite still having four years left on his current contract at the Stadio Olimpico the 28-year-old is believed to be offered a five-year deal with the Blues, worth £70,000-a-week.
That is the same wage as current Blues midfielder and potential teammate Nemanja Matic which could bring into question the Serbian's future at the club as he has failed to recapture the same form that he showed last season.
Tough man to tie down
Despite it looking like the deal for the Belgian looking all but wrapped up, Roma's director of football Walter Sabbatini said that they face a fight for Nainggolan.
He said that he has "never spoke to Conte" and that Nainggolan was a "universal midfielder" who is "strong in every area".
Sabbatini said that he is "wanted by many clubs".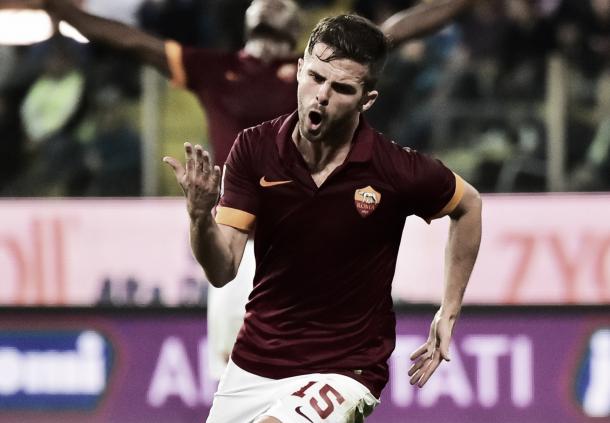 Staying put
The Blues have seemingly changed their transfer tatics as they are looking to get their buisness done before the Euro 2016 tournament to avoid a price war.
However one target that they are seemingly going to miss out is Nainggolan's teammate Miralem Pjanic.
The Bosnian international is widely-regarded by many of the top European club and has yet to extend his contract, due to run out in 2018 which prompted rumours of Chelsea making a £30m bid.
However Sabbatini insisted that the 26-year-old will be staying put simply saying that he "has Roma on his shoulders".
Chelsea FC will host Tottenham Hotspur at Stamford Bridge on Monday, May 2 with kick-off at 8pm BST.