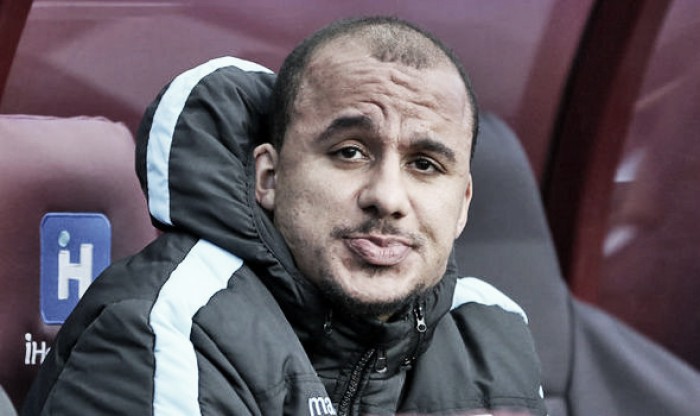 Gabriel Agbonlahor has stepped down from his role as Aston Villa club captain, following the conclusion of an investigation into his off-field behaviour.
Gabby had been suspended
The striker had been suspended by the B6 club whilst an internal investigation into his behaviour on the night following the club's relegation took place, with Agbonlahor seen out partying with numerous women.
It sparked anger amongst the fanbase, especially given Agbonlahor's senior position at the club, and the fact that he'd already been suspended once already this season.
Last month an investigation took place following his behaviour on the international break, with Agbonlahor pictured drinking and smoking with friends whilst Villa were battling relegation. The striker wasn't punished then, but has been now.
Villa's official website confirmed in a statement that the striker had not only "been reminded of his responsibilities as a footballer", but also "handed a substantial fine" - likely to be two weeks wage.
No longer club captain
The 29-year-old, who has spent his whole career at Villa Park, took matters further into his own hands, resigning from the club captaincy role he was given by Tim Sherwood at the start of the season.
Speaking via Instagram, Agbonlahor stated: "I am stepping down as club captain with immediate effect as I do not deserve to carry out such a role anymore. This role was a huge honour to me and it hurts to have lost it."
He went on to state "I am asking Aston Villa fans for forgiveness as I'm hurting as well despite reports and photos in the press making out otherwise. I agree my performances this season have not been good enough but I will be working hard to make things right! Up The Villa, Villa Till I Die!"
It remains to be seen who will replace Agbonlahor, but for the time being it's likely that team captain Micah Richards will step into the role.