 Mamadou Sakho's ban from football has been extended to football worldwide by FIFA after UEFA's provisional 30-day anti-doping suspension banned him from playing for Liverpool.
In the hours before the Reds' 2-2 draw with Newcastle United two weeks ago, it emerged that the centre-back had failed a drugs test in the aftermath of their 1-1 UEFA Europa League draw away at Manchester United which saw them into the quarter-finals of the competition.
Sakho tested positive for traces of a banned substance - thought to be a fat-burner - and was immediately made unavailable for selection by the club during the investigation.
The France international had until last Tuesday to contest the charge, but decided against opposing it and asking UEFA to test a second 'B' sample.
Reds' defender facing lengthy ban for doping offence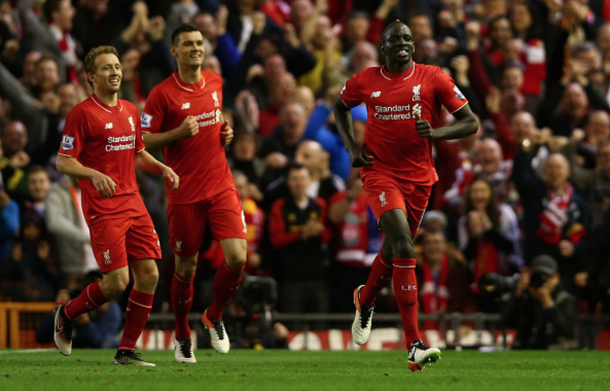 Instead, the 26-year-old - who signed from Paris Saint Germain in an £18 million deal in the summer of 2013 - intends to plead mitigating circumstances as to why he took the substance.
However, if it is true that the player did not consult Liverpool's head of medical services, Andy Massey, whom the club's players are told to contact if they are taking any medication or food supplements, then his hopes of avoiding a lengthy ban may be damaged.
But Sakho will not play again for Jürgen Klopp's side this season and is highly likely to miss this summer's European Championship in his homeland, with previous evidence suggesting a potential ban could see him out of the game for between six months and two years.
Teammate Kolo Touré, for example, successfully argued mitigating circumstances and was banned for six months after taking diet pills prescribed to his wife whilst playing for Manchester City in 2011.
Currently, there is no confirmed date as to when Sakho and Liverpool will learn the length of the centre-back's ban but will be hoping his punishment is lenient.
A statement released on the FIFA.com website read that the chairman of the Disciplinary Committee "decided to extend the sanction imposed on 28 April 2016 by the chairman of the Control, Ethics and Disciplinary Body of UEFA on the French player Mamadou Sakho for an anti-doping rule violation to have worldwide effect in accordance with article 136 ff. of the FIFA Disciplinary Code."
It added that Sakho is "provisionally suspended worldwide for 30 days as of 28 April 2016" and explained the ban covers "all types of matches including domestic, international, friendly and official fixtures" - with The Football Association Ltd., the French Football Association and UEFA all having been informed of the decision.