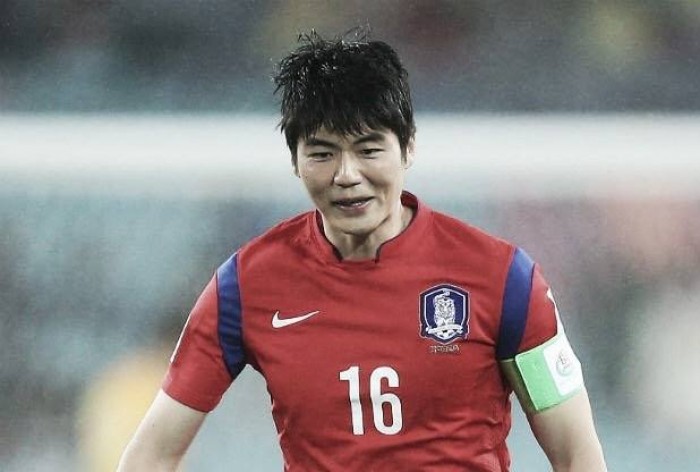 Ki Sung-Yueng is expected to miss a large amount of Swansea City's pre-season campaign after pushing his compulsory military service back to play for his country.
Ki finished the 2015-16 season early in order to avoid this exact problem, with Swansea allowing him to go on holiday before the last game of the campaign against Manchester City ahead of his four weeks serving South Korea.
However, he has pushed military service back now for football service, ready to represent his country on the pitch first in two summer friendlies against Spain and the Czech Republic.
Speaking via the South Wales Evening Post, Ki said: "As the team captain, I didn't want to miss this opportunity to play against these European powerhouses."
He will lead South Korea out against Spain on the first of June in Salzburg before then doing the same against the Czechs in Prague four days later. The midfielder then starts his month with the military the following week, meaning he will not join up with his Swansea teammates until mid-July.
"I wanted to play with my team-mates before military training, so I decided to enter the military training camp on June 13," Ki said.
Ki hoping for a better season next year
South Korea's captain hasn't covered himself in glory with his club this year, delivering under-par performances throughout the campaign.
In his final game before his holiday, Ki reminded the Swansea faithful just what he is capable of though, with him finding the back of the net in a man of the match display against West Ham United.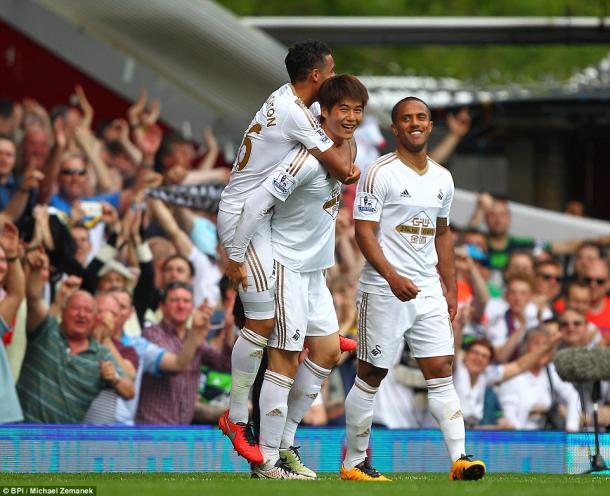 Francesco Guidolin appears keen to keep the midfielder around despite not getting the best from him too, and Ki appears keen to prove himself as soon as he returns to South Wales this summer.
"Football is a sport where you have ups and downs," said the midfielder. However, he vowed: "I will try to be careful about getting injured and work harder to be in good shape next season."