 Liverpool centre-back Mamadou Sakho has been left out of the France national team squad for Euro 2016 despite being cleared to play again.
The Reds defender was not included in Didier Deschamps' provisional squad having been in the middle of a provisional 30-day ban after failing a drugs test after a Europa League clash with Manchester United on March 17.
The news of the 26-year-old's offence did not emerge until April 23, just hours before Liverpool drew 2-2 with Newcastle United in the Premier League at Anfield.
It was found that the France international's submitted sample contravened UEFA rules and within the next week, he was issued an initial one-month ban after accepting the charge.
However, although it appeared Sakho was facing a ban between six months and two years after football's governing body opened disciplinary proceedings, the defender learned at the weekend that his suspension would not be extended - leaving him free to play.
Reds defender to stay on Merseyside over the summer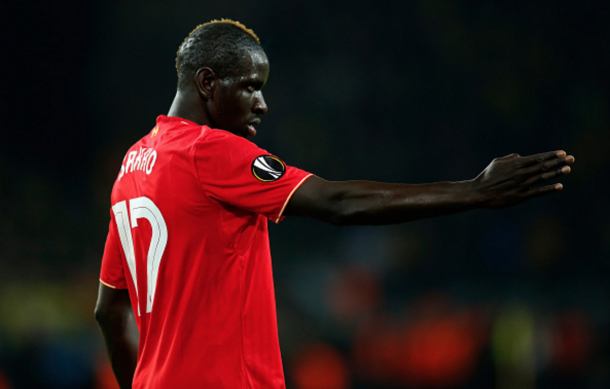 Sakho missed all seven of the Reds' final matches of the 2015-16 season including their UEFA Europa League defeat to Sevilla in Switzerland, and has issued a defence that the fat-burning substance he tested positive for shouldn't be on the World Anti-Doping Agency's banned list.
He is believed to have sent scientific evidence informing the effects of the substance, which has persuaded UEFA to investigate whether it should be legal or not.
And though Sakho's case remains open, he is permitted to play again since his 30-day ban ended on Saturday. However, France boss Deschamps has decided against drafting him in to the Les Bleus' selection for the Euros despite having until midnight on Tuesday to submit his final 23-man squad.
Speaking earlier in the week, Deschamps replied when asked if he would bring Sakho back into the team: "Seriously? No. Or I have no respect for the players I selected. When I decided [on the squad], there was no evidence that the end would be positive [for Sakho], even if it needed confirmation."
The defender hasn't featured since April 20 and therefore Deschamps was reluctant to pick the player in the fear that he might be short of match fitness, with just one more warm-up friendly to play before they kick off the Euros against Romania in Paris on June 10.
A brief UEFA statement indicated that a decision on Sakho's case "will be made within the next few days" but he will not represent his country in his homeland at the Euros this summer at the very least.
Provided Sakho's situation does not change, and he UEFA do not decide to ban him after making their decision on the banned substance, Liverpool could have their two first-choice centre-backs both on Merseyside throughout the summer with Dejan Lovren not in Croatia's Euros squad after a fallout with the manager.