Last season for Everton was extremely poor. The Blues were seemingly unable to build any sort of momentum in the Premier League and as a result, they finished 11th and Roberto Martinez lost his job.
Ronald Koeman is the new man in charge and he will be hoping for a good start to life at Goodison Park. Koeman will make his debut in the Goodison Park dugout on August 13th as the Toffees host Tottenham Hotspur.
The Blues will then look to gather momentum from a trip to face West Bromwich Albion before returning back to Goodison Park to face Stoke City as the opening month of August draws to a close.
The dates every Everton fan is looking for are the Merseyside Derby ties with Liverpool. The Blues will host the first game on December 17th while the trip to Anfield will take place on April 1st. Ronald Koeman will aim to pick up Everton's first win at Anfield since 1999.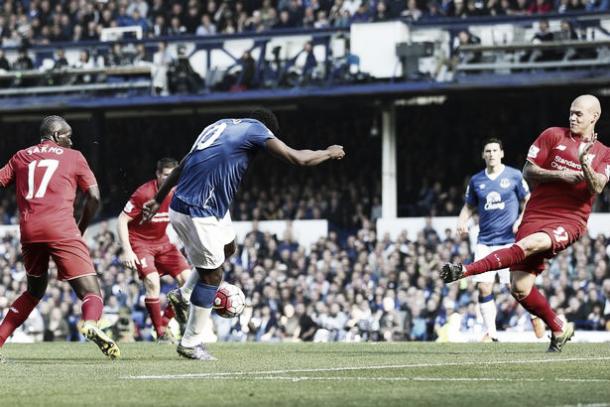 Koeman himself will be looking for the games against former club Southampton. The Toffees will make the trip south on November 26th while the Saints will travel to Goodison Park on January 2nd.
Everton will wrap their season up on May 21st with a trip to the Emirates Stadium to face Arsene Wenger's Arsenal.
Blues hoping for festive cheer during tough December run
The festive period is always a time to look forward to for football fans with the games coming thick and fast, Everton, however, face a rather a difficult run of games during the festive run.
Home games include Arsenal, the Merseyside derby with Liverpool and the first visit of Jose Mourinho's Manchester United. The Blues do have to travel to Watford, Premier League champions Leicester City and newly promoted Hull City.
Of course, the Everton fans will show up to the games expectant of a result regardless of the opposition.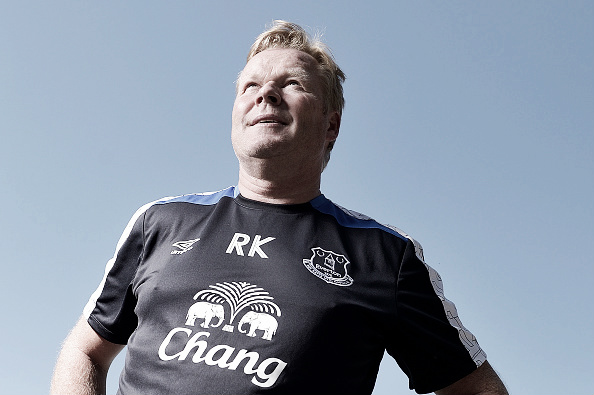 Other games to look for
Pep Guardiola's first taste of the Goodison Park atmosphere will come on January 14th after the Blues make the visit to the Etihad Stadium on October 15th.
Antonio Conte's Chelsea will visit Goodison Park at the end of April as they look to challenge for the Premier League title.
Newly promoted Burnley, Middlesbrough and Hull City will all face tough tests on their visits to Goodison Park. Middlesbrough are the first to make the trip on September 17th, followed by Hull City on March 18th while Burnley make their visit on April 15th.
All fixtures are of course subject to change and those details will be released in the coming weeks.
Full fixture list
August
13th: Tottenham Hotspur (H)
20th: West Bromwich Albion (A)
27th: Stoke City (H)
September
10th: Sunderland (A)
17th: Middlesbrough (H)
24th: AFC Bournemouth (A)
October
1st: Crystal Palace (H)
15th: Manchester City (A)
22nd: Burnley (A)
29th: West Ham United (H)
November
5th: Chelsea (A)
19th: Swansea City (H)
26th: Southampton (A)
December
3rd: Manchester United (H)
10th: Watford (A)
14th: Arsenal (H)
17th: Liverpool (H)
26th: Leicester City (A)
31st: Hull City (A)
January
2nd: Southampton (H)
14th: Manchester City (H)
21st: Crystal Palace (A)
February
1st: Stoke City (A)
4th: AFC Bournemouth (H)
11th: Middlesbrough (A)
25th: Sunderland (H)
March
4th: Tottenham Hotspur (A)
11th: West Bromwich Albion (H)
18th: Hull City (H)
April
1st: Liverpool (A)
4th: Manchester United (A)
8th: Leicester City (H)
15th:Burnley (H)
22nd: West Ham United (22nd)
29th: Chelsea (H)
May
6th: Swansea City (A)
13th: Watford (H)
21st: Arsenal (A)