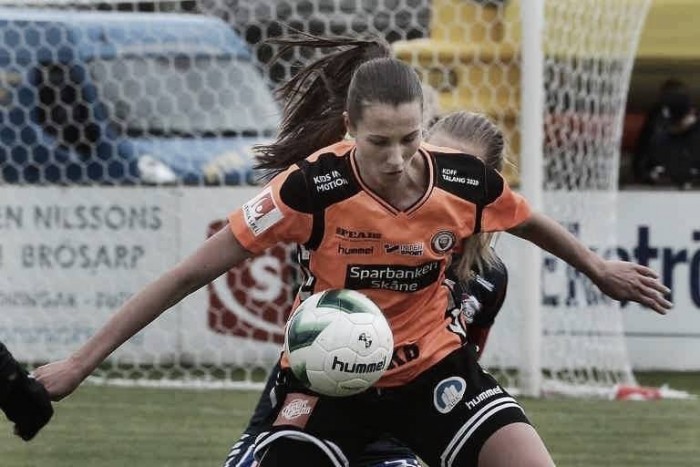 What another set of terrific fixtures we've got this week in the Damallsvenskan, which doesn't hesitate to throw us right into the action with two high stake games as early as Thursday.
After one of last week's shock results saw Mallbackens IF defeat Eskilstuna United, both those sides have crucial games tomorrow evening as they look to build and bounce back respectively.
Momentum building; title chase fading
Mallbacken's 2-1 win last week could prove pivotal in their season, granted they capitalise on the momentum and confidence gained from it as soon as possible.
Their first chance to do so is a golden one too, as they search for a second successive win by visiting Kristianstads DFF. Their opponents may have secured their first win of the season last week, lifting themselves off the foot of the table, but they remain in the drop zone with plenty to do.
Like Mallbacken, they will be keen to build on that win as well, but the hosts will be the favourites given their home advantage and their superior fortunes this campaign so far. A win could well put them far enough away from the threat of relegation too, while a defeat would throw them right back in the mix.
Either way, it's a crucial game at the bottom.
In stark contrast, Thursday's other game sees two of the top three clash in a make or break fixture for Eskilstuna United.
After losing last time out, United are now nine points off the pace-setting duo of Linköpings FC and FC Rosengård, but they have the chance to take points off of the latter tomorrow as they desperately search for a way back in to the race, at least for a UEFA Women's Champions League place.
Rosengård, meanwhile, surrendered top spot on goals scored last week, as their title rivals hammered Vittsjö GIK 8-0, and will be looking to clinch it back this week, hoping to do so on points if possible.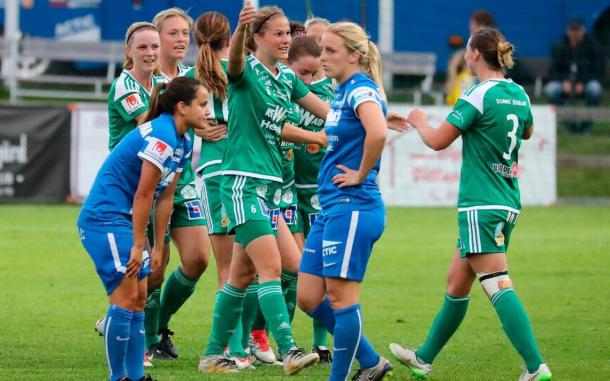 Potential banana skin for the leaders?
The chances of Rosengård being able to return to the summit as reasonable too, granted they win tomorrow that is, as Linköping have a tricky task on Monday night in Göteborg FC.
Their opponents troubled Eskilstuna recently, holding them to a goalless draw that essentially drowned their title hopes, and they were not an task for Rosengård either, who narrowly ran out 2-1 winners.
That defeat was Göteborg's only one in their last eight outings as well, with them having grown a tough side to beat, rising to fourth in the process. With only the second-placed champions having conceded fewer goals than them this season, they will be confident of keeping Linköping's free-scoring attack at bay.
They will not see the leaders as an impossible task based on recent performances and will still harbour hopes of a top two finish as well, so this is a chance for them to make those dreams more realistic.
Staving off the threat of relegation
With the likes of Mallbacken and Kristianstad picking up wins and moving up the standings, the relegation battle is threatening to draw more teams further up the table into danger.
Sixth-placed Piteå IF visit seventh-placed Vittsjö on Sunday for what one would expect to be a pretty standard mid-table clash. However, instead, both are looking over their shoulder, just seven and five points above the drop respectively and so by no means able to take their foot off the gas a little.
If Kristianstad continue to build momentum, this gap will be narrowed and so both will go into their game this weekend keen to pick up a win against an opponent right next to them in the standings.
Vittsjö have only won one of their last eight - eight also being the number of goals Linköping put past them last time out - while Piteå have won only one in six, so this is a great chance to bounce back and ensure they aren't sucked into the relegation race.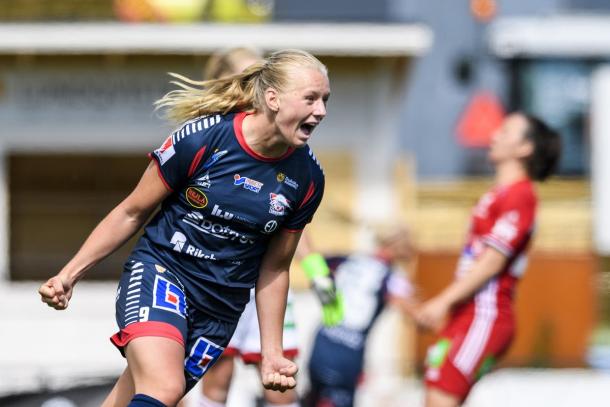 The tastiest fixture at the bottom this week, meanwhile, will certainly be that which sees the side the wrong side of the relegation line, Kristianstad, welcome that side the right side of it, KIF Örebro. A win for the hosts - their second in succession - would see them move out of the relegation zone, with their opponents to replace them.
Örebro were busy in the pre-season transfer window, but with one win to their name after nine games they are yet to see an impact from their new arrivals. However, they will need to see it soon, ideally starting this weekend, otherwise they could be in trouble.
Umeå IK are too bidding to get out of the drop zone, but they cannot mathematically do so this weekend. They face a Djurgårdens IF side who have won three of their last five, with three points potentially taking the bottom side within two of moving out of the bottom two.
Their opponents, on the other hand, are clearly enjoying some great form recently and will hope to continue it as they apply the pressure to those above them.