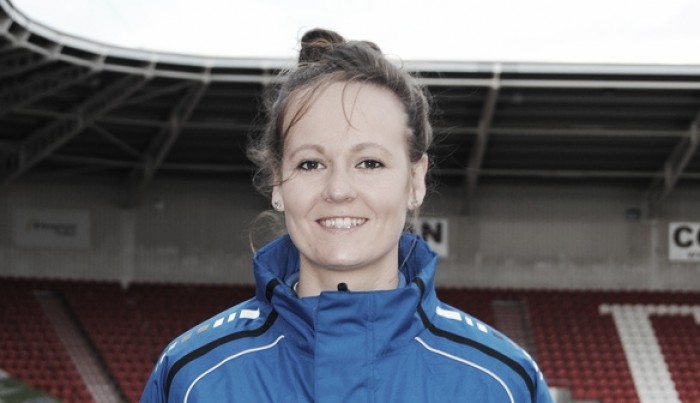 Following on from last week's news of Glen Harris leaving the WSL1 club, the Doncaster Belles have today announced that his replacement, Emma Coates, has been given the go-ahead by the FA.
Familiar
Coates has been at Doncaster since 2014 and was a key-part of Glen Harris' staff – as assistant coach – when he guided them to promotion last season. With the season due to resume in just a few days, Coates' familiarity with the club and personnel will be crucial to a smooth transition.
With the Belles hugging the bottom of the league table and the brief nature of the WSL season, promoting from within is a shrewd move from the Belles as there's little time for an outsider to come in and get to know the squad whilst trying to keep them afloat.

Coates may be more familiar to those in and around the Leeds United set-up, having spent 17 years affiliated with the west Yorkshire club, moving from player to coach. She fully left the side earlier this year to devote more time to the Belles when appointed the technical director of their RTC. During her brief time at the Belles Coates has become fully-integrated into the set-up, juggling assistant coach duties with work in the Female Mentoring Scheme (designed and lead by Julie Chipchase).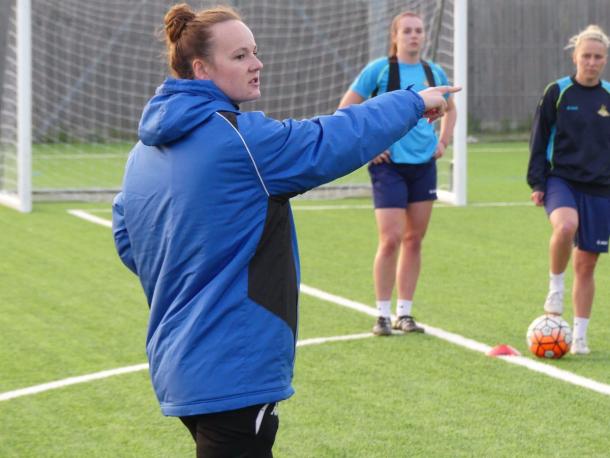 Delighted
When speaking on her appointment, Coates stated that she was delighted with the opportunity, noting that the Belles had supported her throughout her development and she was "looking forward leading the team forward." She spoke of the team needing to gain some momentum for the rest of the season, although experienced in different roles at different levels this will be the biggest undertaking in her career and she'll be working in conjunction with Chipchase whilst being assisted by a supporting team of coaches.
The right woman for the job
Both chairlady, Faye Lygo and assistant manager (the aforementioned, Julie Chipchase) were both thrilled about the appointment. Lygo spoke of how Coates has been "a central figure in the coaching team" and her appointment was an obvious one, citing her strong record of developing players and integrating modern techniques into her coaching.
Former-Belle Chipcase has worked closely along-side Coates and is sure the York native is the right woman to lead the historic club forward, she spoke of Coates' development as a coach at the club and remarked that it was the right time to offer Coates the opportunity to lead the club forward at the highest level of the women's game.
Doncaster fans won't have long to wait until they see Coates in her new role when season resumes and the Belles face Notts County on Sunday.