 Lucas Leiva has cast doubts over his future at Liverpool, admitting that he doesn't know whether or not he's part of Jürgen Klopp's plans for the upcoming season.
The midfielder seems to be linked with a move away from the club each year, notoriously to Inter Milan, but this time it seems a little more serious, with Klopp reportedly looking to strengthen his centre midfield options with new recruits.
Lucas far down the pecking order
Although Joe Allen could leave, Klopp's already got Jordan Henderson, Emre Can and James Milner to play in the position amongst the senior players, and secured a deal for youngster Marko Grujic in January.
In addition, the German boss is close to sealing a deal for Polish midfielder Piotr Zielinski, whilst Mahmoud Dahoud is another target ahead of the 2016/17 campaign, with the Reds to get back to pre-season training next week.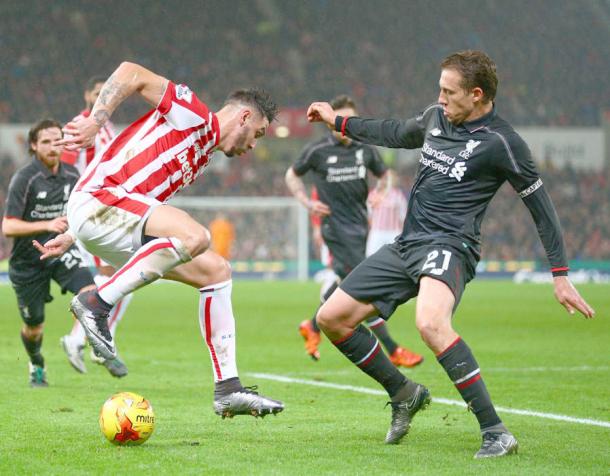 Brazilian's quotes leave his future up in the air
Speaking back in his native Brazil, Lucas said "I still do not know exactly what my role will be within the group", before adding that he'll "get a better idea" upon returining to the camp.
He admitted that "there have been some changes", referring to Klopp coming in as manager, and that because of this, things could be different as "it's the first transfer window in which Klopp will participate more actively", having been fairly quiet in January.
Whilst some may pin those quotes down as Lucas not considering a move away, but seeking assurances that he'll get first team football, it was what he said about possible future destinations that gave the biggest indication that he's considering his options.
Stating that "the idea, as always, is to stay in Europe", he added that hopefully any new club would be in England, as the league is "strong and good to play in".
It's likely to be a story that could develop in the coming weeks, with one of Lucas' fellow LFC stalwarts, Martin Skrtel, also looking like he'll leave the club.