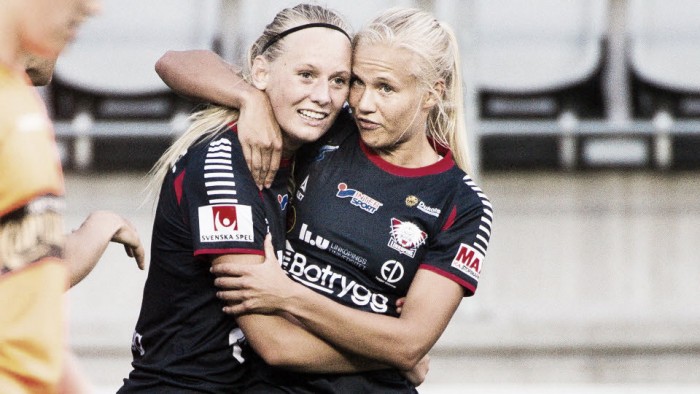 FC Rosengård and Linköping FC maintained their strong starts to the season after claiming their ninth wins of the season in week 10 of the Damallsvenskan.
With the season heading towards the half-way stage, the two runaway leaders remain level at the top of the league, while bottom side Umeå IK picked up their first victory this year.
Rosengård keep pressure on Linköpings with ninth victory of the campaign
Joint leaders FC Rosengård picked up a narrow 1-0 win over third-placed Eskilstuna United DFF, yet they had to wait until the 61st minute to take the lead when Brazilian Marta scored.
The result means that Eskilstuna are now twelve points behind the top two, and are just one point ahead of fourth-place.
Elsewhere on Friday, Kristianstads DFF overtook Mallbackens IF Sunne to move out of the relegation place after beating them 1-0.
The game's only goal came in the 13th minute when Ida Rebecca Guehai picked out Johann Rasmussen who scored. After the win, Kristianstads are now ahead of Mallbackens, but only on a superior goal difference.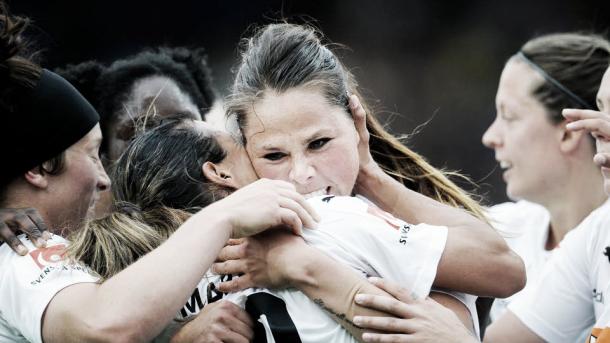 Umeå IK FF grab maiden victory thanks to early double
Bottom-placed Umeå IK FF secured their first win of the season as they beat Djuargårdens IF FF 3-1. It took just three minutes for Umeå to take the lead through Lina Hurtiq before Julia Hellström doubled their lead seven minutes later when she scored directly from a corner. Then, just before half-time, Hanna Sandström made it 3-0 to the bottom side.
Emilia Appelqvist pulled a goal back for Djuargårdens in the 76th minute, but they could not mount a comeback as Umeå secured a crucial victory.
Djuargårdens drops down into sixth whilst Umeå remains bottom of the table, but are now just two points from safety.
Melissa Tancredi's 23rd-minute goal was enough to see KIF Örebro DFF beat Kvarnsvedens IK 1-0. The win sees Örebro overtake Kvarnsvedens and move up into seventh place, while Kvarnsvedens are now in ninth position.
Piteå IF narrowly beat Vittsjö GIK 1-0 to move up into fifth place, with the only goal of the game coming in the 34th minute through Lena Blomkvist's strike, assisted by June Pedersen. The defeat sees Vittsjö drop down into eight place.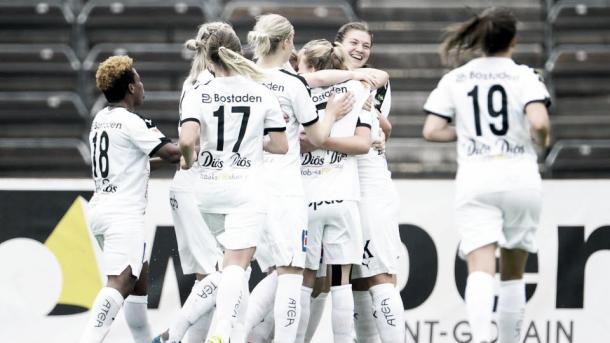 Linköpings regain top spot thanks to late goal
The Damallsvenskan leaders Linköpings left it late to secure a 1-0 win over Koppabergs/Göteborg FC.
After Rosengård's win, Linköpings knew that only a win would keep them in the top spot, and they secured the three points in the 86th minute when Stina Blackstenius scored her 11th goal of the season.
They remain in first place, courtesy of having scored more goals than their rivals Rosengård, and despite the loss, Koppabergs/Göteborg remain in fourth place.