 FC Barcelona announced their first signing of the 2016/17 season today, by way of Brazilian International Andressa Alves da Silva.
The forward, who has made 39 appearances for the national team, passed a medical examination in her homeland, where she is currently preparing for the Olympic Games in Rio de Janeiro next August.
Career so far
The 23-year-old arrives from French Division 1 Feminine side Montpellier, the club she scored eight goals for last season after joining the previous summer. Before moving to Europe at the beginning of the 2015/16 season, Andressa Alves had success in her native country with CA Juventus, Foz Cataratas, Ferroviaria and Sao José.
In November 2014, she ended her stay in Sao José and transferred to NWSL team Boston Breakers. Unfortunately, Andressa never joined up with the American side as she was instead called into Brazil's residency camp for the 2015 FIFA Women's World Cup.
Andressa made her debut for the national team four years ago and was not only a member of the Brazilian squad at the World Cup last summer, but she also won the Copa America in 2014 and the Panamerican Games the year after.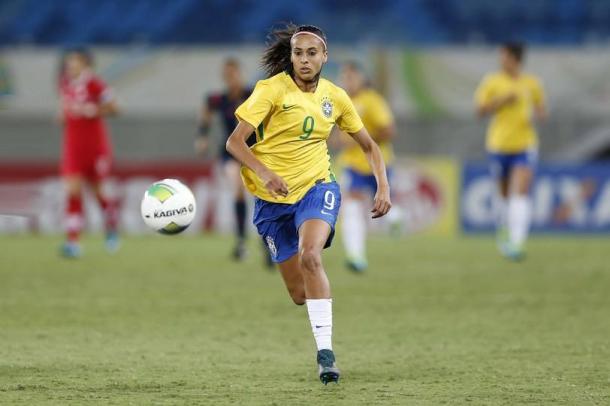 Excited for a new challenge
Speaking to the club's official website, Andressa expressed her delight at signing for the Spanish club: she said, "It's a huge pleasure and joy to be able to say that I'll be playing for FC Barcelona.
"It's more than a club. I'm really looking forward to putting on the Barca shirt and it is an honour to be part of the best club in the world."
The left-sided player, joins one of the most successful women's football team's in Spain. Barca were unlucky last season finishing runners-up in both the Primera División and Copa de la Reina.