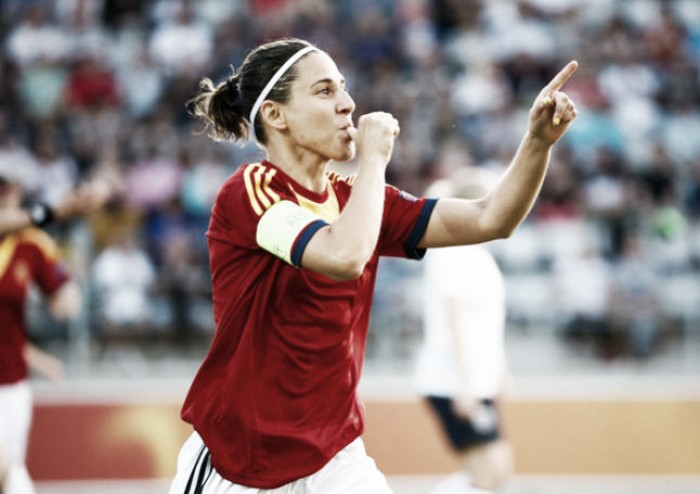 After an irregular season, marked by an injury that had her sidelined for the early stages of the Frauen-Bundesliga and the UEFA Women's Champions League campaigns, Veronica Boquete appears increasingly distant when talking about staying with the German champions, Bayern Munich.
In an interview with the Spanish media, Boquete says she plans to continue her career in England or France once she has finished her time with Bayern, whom she is contracted to stay with for another season.
Player with experience in numerous clubs.
Born in Santiago de Compostela, Galicia, Boquete began her footballing career with Prainsa Zaragoza in 2005, the club where she remained until 2008 when she signed with Catalan club RCD Espanyol.
After spells Stateside, playing for Buffalo Flash and Chicago Red Stars, she returned to the Catalan club, where he stayed until the year 2011.
Since, Boquete has enjoyed time in the Damallsvenskan with Tyresö FF as well as with 1. FFC Frankfurt in Germany, with whom she won the UEFA Women's Champions League just a year after losing in the final with the former.
She did, however, win the Swedish league title with Tyresö in 2012.
The attacking midfielder also has international experience to boast, captaining Spain to success at the UEFA U19 Championship in 2004 as well as appearing for the senior side at Euro 2013 and the 2015 FIFA Women's World Cup.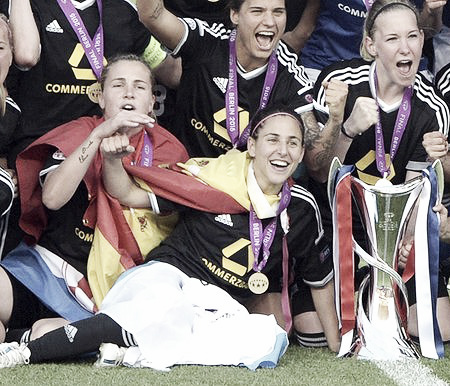 Four deals on the table: PSG, Lyon, Manchester City or Chelsea
Speaking to Galician TV, Boquete said: "Both France and England are countries in which I have not been," with her having played in every other established league in the women's game.
She then confirmed that she will be looking to move to one of the big teams in these countries, adding: "Both PSG and Lyon are great teams in France and Manchester City and Chelsea are big in England, so between those four will be the decision."
While Boquete says she has "already got what [she] wanted" in Germany, winning the Champions League and Frauen-Bundesliga, she believes she has struggled to fit in at Bayern due to their defensive approach to games.
"The truth is that the style of play is not what suits me," admitted the attacking midfielder.
With her four potential next destinations all playing exciting and positive football that suits her game then, it's no surprise that it is between them that she is going to choose.