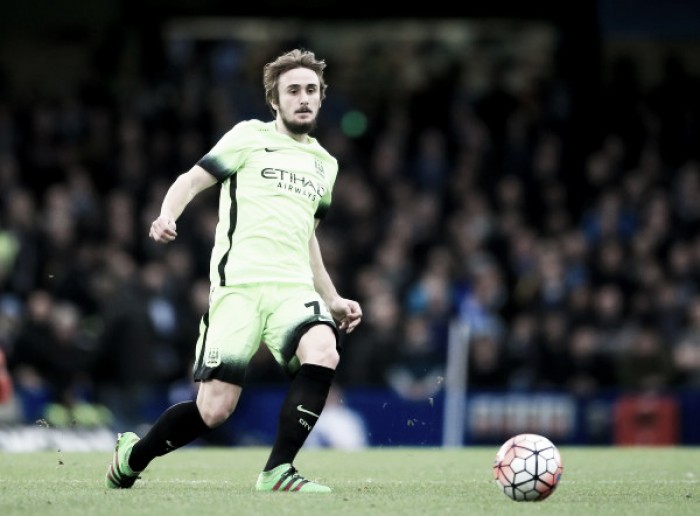 Since Toni Kroos' exit from Bayern Munich in the summer of 2014, the German internationals stock has risen exponentially whilst at Real Madrid with Kroos being labelled as one of the most technically gifted midfielders in world football. Noted for his superb vision and passing range as well as set piece prowess, Kroos is rightly one of the most valuable midfielders at this point in time.
City's desire for a marquee signing is undeniable, with City's red neighbours edging ever closer to the signing of Juventus' Paul Pogba, City fans expect Txiki Begiristain to pull someone like Kroos out of the bag or face an embarassing summer with little to shout about.
Perhaps however one of City's most promising young talents can fill the role. Aleix Garcia joined City last summer from Villarreal CF, the young Spaniard having made one appearance for the first team and a handful for the second team the in the Segunda Division B, was soon touted for big things. Garcia soon became a mainstay in City's EDS squad for the majority of last season, notably scoring an outrageous half volley from the edge of the area against Reading in the U21 Premier League.
His consistent and measured performances earned him his first start in the senior side as City travelled to Stamford Bridge in the FA Cup 5th round against Chelsea. Despite being blown away 5-1, City's youngsters made good of their chance with Garcia especially settling in well and playing as though he was an experienced first team player.
How are the players similar?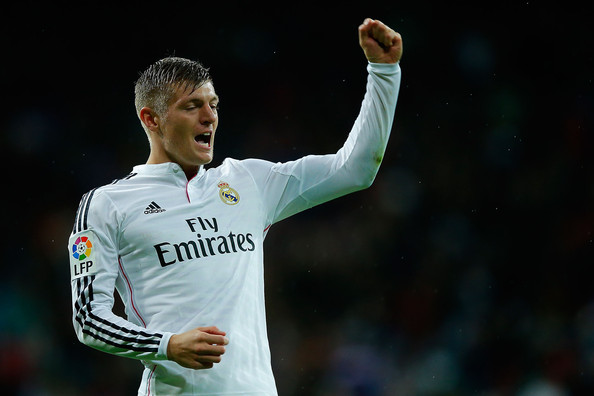 So what aspects of Kroos' playstyle can Garcia replicate? Well for starters there is the lateral passing and precision of the passing with Garcia has been likened to the playstyle Spanish midfield great, Xabi Alonso.
Those who watch Real Madrid on a regular basis will know how vital Kroos' passing and vision is, knitting together most Los Blancos' attacking play along side Luka Modric.
Garcia did much of the same for the EDS last season, sitting deep and orchestrating from just behind the half way line to great effect with excellent over the top passing and utilisation of the channels. There is an element that Garcia can offer that perhaps Kroos' can't, his ability to read passages of play and apply a tackle accordingly.
Numerous times throughout the U21 campaign Garcia was on hand to make a number of key tackles especially when counter attacks broke out his timing was near perfect on most occasions, able to dispossess his opponent without any collateral, his most impressive tackle was made against Sevilla CF in the UEFA Youth League.
Can Garcia cope at this level?
The question that is most pressing though is that, is Garcia ready for this level of football? At the moment he could be considered a rough diamond, a player who needs time and guidance of the expertise of Guardiola before he can make the leap to the first team.
Since moving to England he told the Manchester Evening News; "I think I have [adapted successfully] and now I will focus on working hard and my aim of being a regular in the first team will hopefully come one day."
If this season Garcia enjoys a similar level inclusion that Kelechi Iheanacho did last season, there is no doubt he will be a serious contender for the senior side in seasons to come.
While some would feel a great sense of disappointment in City missing out on Kroos, there is an immense amount of support for the academy amongst City fans. Seeing a player like Vidal come through would be a testimony to the work that the academy has done since it's reformation in 2014.